Police searching for mysterious man in white truck who may have been last to see missing boy with autism
A mysterious person wearing a camouflage hat and loading a kayak into a white truck may have been the last person to see a North Carolina boy, officials said.
Police had hoped to speak with witnesses who were at Ranklin Lake Park in Gastonia on Saturday when Maddox Ritch, 6, disappeared, officials said. Officials located a body on Thursday they believe to be Ritch's.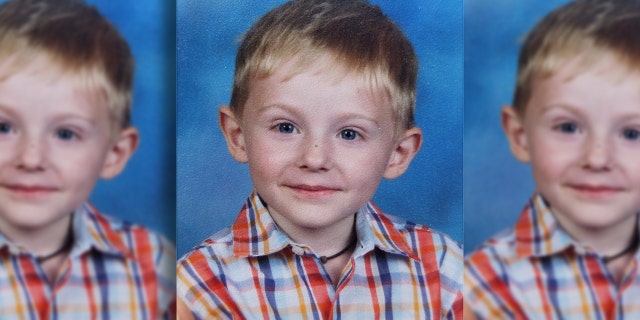 Ian Ritch, who reported Maddox missing, said his son has nonverbal autism. The boy was reportedly running ahead of Ian Ritch and disappeared from his view while they were in the park. The father was with another friend, who has not been identified.
BOY BELIEVED TO BE MISSING NORTH CAROLINA BOY WITH AUTISM FOUND, FBI SAYS 
Hundreds of officials from the FBI and Gastonia police and fire scavenged the park during the last six days looking for Maddox. The FBI offered a $10,000 reward for information, and on Thursday, officials expanded their search to include marshlands and woods nearby.
After a nearly weeklong search for Ritch, the FBI announced on Thursday that a body believed to be that of the missing boy was found near the park. Authorities said the body was found in a creek by a searcher, ABC 11 reported.
"With heavy hearts we announce a body believed to be 6-year-old Maddox Ritch was found at approximately 1 p.m. off of Marietta Street/Old Dallas Highway in Gastonia. Maddox's parents have been notified of the discovery. The investigation is ongoing," FBI Charlotte announced Thursday.
FBI supervisor Special Agent Jason Kaplan said in a news conference on Thursday that "the investigation is not over."
MISSING NORTH CAROLINA BOY WITH AUTISM WASN'T SEEN AT PARK, WORKER WHO CALLED 911 SAYS  
"You should not take away anything from that except to understand that, in law enforcement, we will not take anything for granted," he said. "So there is a lot of work and a lot of people who have lost a lot of sleep committed to continuing to making sure we answer every question that we can about where Maddox was, how his movement occurred and how it was that he ended up where he did."
Ian Ritch wrote a lengthy Facebook post on Thursday night, thanking those who helped search for his son.
"I will now and forever be a broken man until I take my last breath. I've never been a very spiritual man before but I want to be just so when I die my little boy will be the first person I see when I get into heaven. I can't wait to see his little smiling face," he wrote.
Fox News' Katherine Lam contributed to this report.