Police search home of Michigan doctor after finding what seems to be fetus parts in car trunk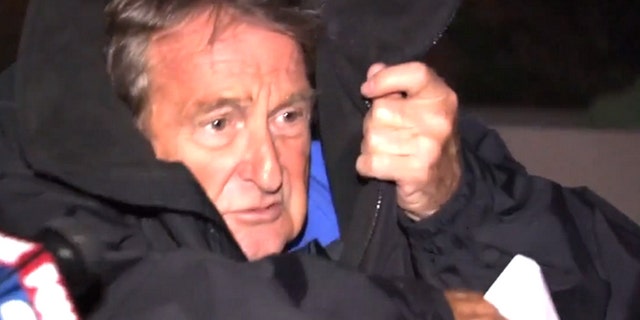 Police in Michigan raided the home and office of an allegedly rogue abortion doctor Tuesday night, following the discovery of what appeared to be a dozen containers of aborted fetus parts and a powerful anesthetic in the trunk of his car.
The grisly discoveries were made after Dr. Michael Roth, an OB/GYN who has been repeatedly sued by patients and sanctioned by health authorities, asked police to retrieve items from his car, which was impounded after Roth allegedly struck a 32-year-old disabled man in West Bloomfield two weeks ago. Roth has not yet been charged in connection with the accident or the aborted remains allegedly found in his car, though local, state and federal authorities are investigating, according to the Detroit Free Press.
"We do have an opinion from the medical examiner's office that this is remnants of conception, but there was nothing that was seen within the containers that were recognizable," West Bloomfield Deputy Chief Curt Lawson told the Detroit Free Press.
"I think that abortion should be available on demand...I haven't turned anybody down"
The state Attorney General's Office suspects Roth may be performing illegal abortions, according to Fox2, which cited sources.
Roth is listed as the primary doctor at the Novi Laser & Aesthetic Center in Novi, Mich., about 30 miles northwest of Detroit. The clinic's website says that "with over 30 years of experience, Dr. Roth strives to provide the best possible care for his patients." Calls placed to the Novi clinic went straight to voicemail, and a listing for Roth's home number was disconnected.
Roth's request for items from his car, including a garage door opener, allegedly turned up a drug later identified as Fentanyl, a drug the Drug Enforcement Administration describes as "potentially lethal, even at very low levels," and which is frequently used to reduce pain during abortion procedures. That discovery prompted cops to open the trunk, where they allegedly found 14 jars containing suspected fetal parts.
On Tuesday night, police executed a search warrant at Roth's West Bloomfield apartment and were later seen carrying out grocery bags full of evidence, according to Fox2.
Roth is well known to pro-life groups in Michigan, including one which has posted at least six malpractice complaints and judgments lodged against Roth from 1988 to 2015, some involving home abortions that led to alleged complications and allegedly botched procedures that later necessitated hysterectomies.
"He has a long and sordid history," Right to Life of Michigan's legislative director Ed Rivet told FoxNews.com. "This isn't just like, 'Oh wow, this guy all of a sudden did something off the legal or ethical path.' This has been a whole career of this stuff."
A state health inspector found during a January 2002 check that Roth's drug-control license had expired more than 20 years previously and resulted in Roth being placed on professional probation for six months, fined $15,000 and barred from performing abortions outside of a clinical setting.
He also has been sanctioned for shoddy record-keeping and improprieties in prescribing medication, and in 2012 was fined $2,000 and sanctioned by a state disciplinary committee for a range of violations.
In 2005, Roth's wife claimed in an application for a restraining order that she "lives locked in the basement" out of fear Roth "would continue to assault, attack, molest, wound, follow, confront and otherwise injure her as well as continue to prescribe and administer medication to her."
A 1988 New York Times article on sex-selective abortions quoted Roth.
"I think that abortion should be available on demand," he said, later adding, "I haven't turned anybody down."