Police search for motive in shooting at Nevada Mormon church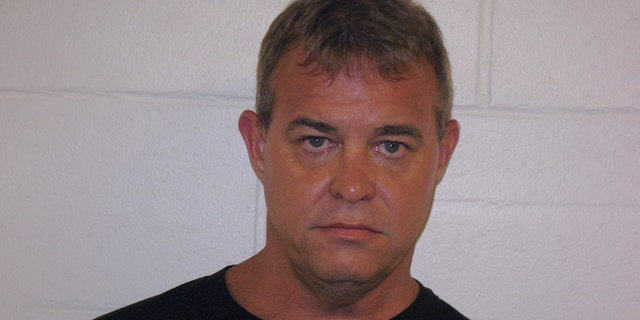 In the northern Nevada city of Fallon, unnerved on Sunday by a shooting in a Mormon church, officials are trying to determine the reasons behind the violence.
Fallon Police Chief Kevin Gehman said it does not appear that 48-year-old John Kelley O'Connor — who allegedly opened fire on his Mormon church on Sunday, killing one man and injuring another — was targeting the church but instead was focused on an individual victim.
It wasn't clear if the target was Charles E. "Bert" Miller, 61, who was killed, or another unidentified man who was shot in the leg. Authorities have not released the second man's name, but they say he has been discharged from the hospital.
O'Connor was charged with murder and battery with substantial harm and was being held at the Churchill County Jail on a bond upward of $1 million, the police chief said Monday morning.
It's wasn't immediately clear Monday if he had an attorney. No one could be reached to comment on his behalf at O'Connor's listed phone number.
O'Connor is to make his first court appearance later this week, Gehman said.
O'Connor ran for the State Legislature in 2010 and 2014, first as a Democrat and then as a Libertarian.
An archived version of his campaign website, accessed through the Internet Archive website, shows O'Connor campaigned in 2014 on a platform of increased term limits for public officials, less federal regulation of firearms, and the transfer of public lands from the U.S. government to state control.
O'Connor allegedly sat in the church for at least part of the services before the attack, city spokeswoman Kaitlin Ritchie said.
After the shooting, O'Connor reportedly walked to his home around the corner from the church. Police and sheriff's deputies surrounded his home. A hostage negotiator spoke to O'Connor over the phone, and the man agreed to exit and surrender with his hands up, police said.
Gehman said police seized a handgun that appeared to match one used at the church. Possible motives remain a mystery, though.
"We are trying to piece together the information we have to determine the reasons," Gehman told The Associated Press.
Miller was a 35-year veteran of the local volunteer fire department, according to police.
"I don't know why you'd ever want to shoot Bert Miller. He's the nicest guy in the world," church member Rich Hutchings told the Deseret News. "It's absolutely shocking."
Another church member, Steve White, told the newspaper that when the shooting started, "pandemonium broke out. People were screaming and hitting the ground."
Fallon, which is about 60 miles east of Reno, has a population of about 8,700 people, according to the U.S. Census Bureau.
In this small area, many people know each other.
Jacquie Hettinger, who lives across the street from O'Connor, told The Associated Press that she's known him for more than a decade as a kind man who helped her care for her husband when he was sick.
"I'm just devastated," Hettinger said. "I don't know what happened."
She was in the church during the shooting, but she said she was sitting in the center of the room and the shooting happened off to the side. She said she didn't see anything because it happened so fast but heard four to six gunshots.
There were about 50 people in the church at the time of the shooting, as Fox News previously reported.
The Church of Jesus Christ of Latter-day Saints does not allow guns in church meetings.
"We express our love to those in this congregation and our prayers for the victims and their families. Local leaders are ministering to them at this time," church spokesman Eric Hawkins said in a statement.
The Associated Press contributed to this report.