Police say Maryland mall gunman wrote of killing people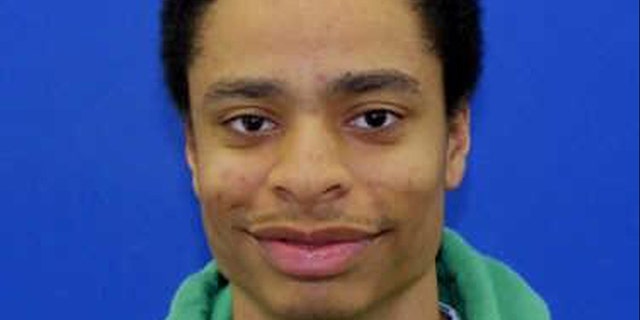 The gunman in a deadly attack at a Maryland shopping mall wrote in general terms about killing people in his journal and said that he was ready to die, police said Wednesday in releasing new details about writings the shooter left behind.
Darion Aguilar did not mention targeting specific people, groups or locations but expressed in his journal "a general hatred of others," the Howard County police department said on its Twitter account. He apologized to his family for what he was planning to do and wrote that his plan was set, but did not specify what that meant, police said. He also revealed that he thought he needed to see a mental health professional but had not told his family.
Police say the 19-year-old Aguilar killed two employees of a skateboard gear shop on Saturday at the Mall in Columbia and then took his own life.
Detectives have been analyzing Aguilar's cellphone, computer, financial records and journal in hopes of coming up with a motive, though answers so far have been elusive and police say they've found no connection between Aguilar and his victims. Aguilar had no prior criminal record.
The police description of the journal entries, written sporadically over a one-year period, provides some clues though not a complete explanation for what set off the shooting. It does not, for instance, resolve questions of why Aguilar fatally shot the two employees — 21-year-old Brianna Benlolo and 25-year-old Tyler Johnson — or how he came to select Zumiez, a shop that sells skateboard gear, for the rampage.
"Aguilar mentions killing people, but in general terms. He does not mention the victims, or any other specific person," police wrote on Twitter.
Ellis Cropper, a family friend who has been serving as a spokesman for the family, did not immediately return a call seeking comment.
Police have said Aguilar frequented the mall and was known to hang out outside and smoke in small groups. He had never worked at the store or sought a job there, a spokeswoman for the company said Wednesday. Aguilar, described by friends as an avid skateboarder, graduated from high school last spring and was working at a nearby Dunkin' Donuts, where he had been expected on the day of the shooting.
On Saturday, police say, he took a taxi to the shopping center, carrying plentiful ammunition and a shotgun concealed in a backpack along with crude homemade explosives. Police found the bodies of Aguilar and the two victims after arriving.
A police officer found the journal at Aguilar's home in College Park after his mother filed a missing person's report when her son didn't show up for work. Authorities have previously said the writing in the journal was enough to make the officer fear for Aguilar's safety. His cellphone was tracked to the Columbia mall.
Also Wednesday, police revealed new details about the shooting itself, saying that Aguilar assembled a broken down shotgun in the dressing room of the store and then opened fire after he exited the room. Police have said he fired between six and nine times in and around the store, including one shot that struck a woman who was near the store in the foot and one that hit the wall in the first-floor food court.
Aguilar legally purchased the 12-gauge shotgun last month along with several boxes of ammunition. Owners of the shop that sold him the gun have said he raised no red flags.