Police: Oklahoma man threatened Las Vegas-style shootings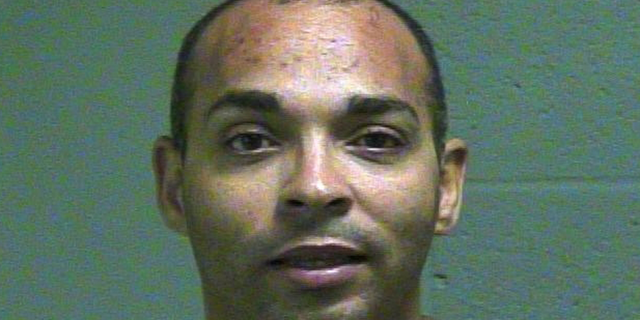 OKLAHOMA CITY – An Oklahoma man has been arrested after threatening to carry out shootings in Oklahoma City and San Antonio similar to the mass shooting in Las Vegas, police said Wednesday.
Roderick Lamar Robinson was arrested Tuesday on a terroristic hoax warrant at a home in Warr Acres, the Oklahoma City suburb where he lives, said Oklahoma City police Capt. Bo Mathews.
Several people sent messages to police alerting them that Robinson had posted on Facebook that he would kill people in those cities in a manner similar to Sunday's shooting in Las Vegas, Mathews said.
A Facebook page that appears to be Robinson's contained no such threats on Wednesday.
Jail records show Robinson, who is 39, remained in custody Wednesday. No attorney was listed to speak on his behalf.
San Antonio police spokeswoman Romana Lopez said the department was notified of the threats and learned that Robinson travels between Oklahoma and San Antonio. She said San Antonio officers notified Oklahoma City police, who then arrested Robinson with assistance from Warr Acres police.
In the Las Vegas shooting, the gunman opened fire from his 32nd-floor hotel suite, striking fans at a country music festival below. He killed 58 people and wounded more than 500 others before killing himself in his hotel room, authorities said.
Mathews said it isn't known if Robinson had the weapons needed to carry out a mass shooting, but that any such threat will be taken seriously.
"You can't just, under your breath, say these kind of things anymore," Mathews said. "You do have to take it seriously now."
He added that officers become aware of such threats more quickly now because of social media.
Lopez, who communicated with The Associated Press through email, said Robinson is wanted in Texas on a marijuana possession charge and will likely face a terroristic threatening charge.
___
This story has been corrected throughout to show that the death toll in the Las Vegas shooting is 58, not including the gunman, based on revised information from the Clark County coroner.