Police officer resigns ahead of hearing on Puerto Rico shirt incident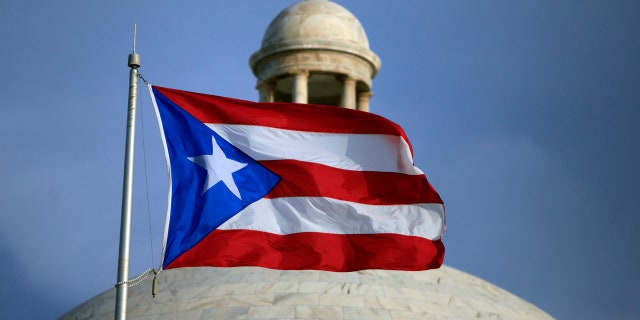 A police officer who drew criticism for allegedly failing to intervene in a dispute between a man and a woman over the woman's Puerto Rico flag shirt has resigned, officials said Wednesday evening.
Officer Patrick Connor had been placed on desk duty pending an investigation into the matter, and was scheduled to attend a hearing with his bosses on Thursday, the Chicago Sun-Times reported.
But the Forest Preserves of Cook County announced on Twitter that Connor decided instead to leave the preserves' police force, which he had served since 2006.
A woman who was visiting Caldwell Woods on June 14 complained that a man approached her and questioned her citizenship, telling her she shouldn't be wearing the Puerto Rico shirt, even though the Caribbean island is a U.S. commonwealth and its residents are considered American citizens.
Video of the incident shows the officer nearby but not responding. Other officers eventually arrived and arrested the man.
Despite Connor's resignation, the forest preserve district says officials continue to investigate the incident.
The Associated Press contributed to this story.