Police officer goes above-and-beyond to help the homeless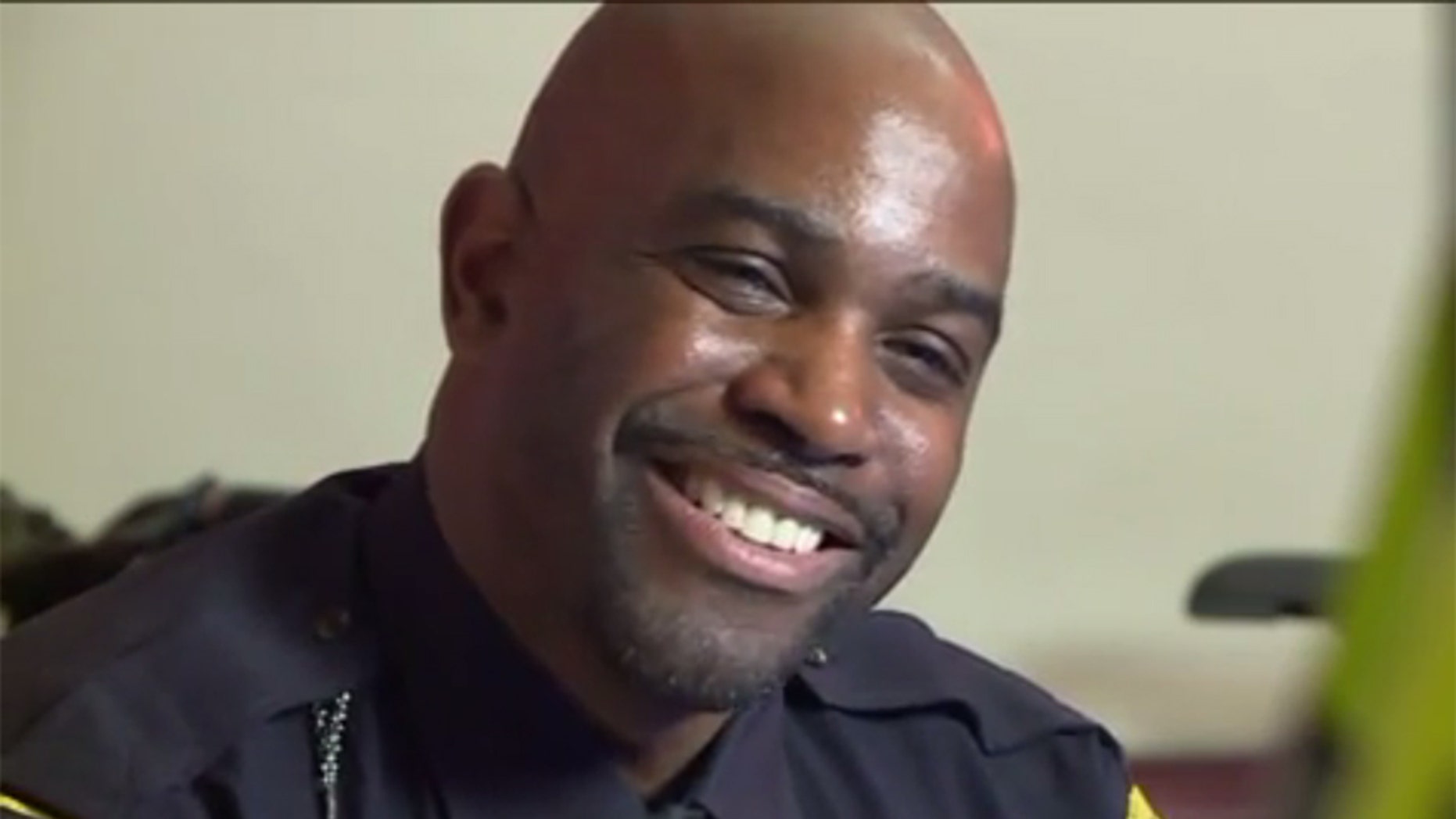 A Connecticut police officer is going above and beyond the call of duty making it his mission to take community policing to new heights.
Between his normal police calls and day-to-day duties, Hartford Officer Jim Barrett is dedicated to helping the homeless.
TEXAS OFFICER IN VIRAL HUG SAYS IT 'MEANT THE WORLD TO HIM'
He can be spotted outside Hartford City Hall and the Hartford Public Library putting a smile on people's faces and helping people get back on their feet.
It started when Officer Barrett met a man named Joseph Edwards in the cold wearing flip flops.
"I started talking to him, he found out I served in the military a couple years and he just he looked at my feet and told me he was gonna change it," Edwards said.
Within days, Officer Barrett had purchased a pair of shoes for Edwards which inspired the launch of a program, Footwear with Care.
Since launching the program in 2016, the organization has provided more than a thousand pairs of shoes and boots to Hartford's homeless.
VETERAN WHO HELPS HOMELESS VETS AIMS TO MAKE IT A NATIONWIDE MOVEMENT
"I found out that a uniform doesn't make a person, the person makes the uniform and it has made a total difference in my life," Edwards said.
The interaction with Edwards was the start of turning Officer Barrett's city hall office into a revolving door.
"I've been suffering from depression all my life, I'm 65, and they've had me on every kind of pill you can imagine, but just talking to that man was better than any pill," Justin Jeremia Sweetwater of Hartford said. "He's our ambassador, he represents more than just a uniform, he represents the people,"
Whether it's helping someone find a job, get help for an addiction, or get day-to-day essentials, Officer Barrett reaches out that helping hand.
NYC SUBWAY HERO SAYS HE DID 'WHAT I HAD TO DO'
"It's like a safe haven for them in city hall, whatever your needs are I'll address them and if I don't have the resources, I'll make certain phone contacts to obtain them," he said. "A lot of these guys lost hope of believing in themselves and once you start seeing them spark a light or some energy, they're like, I can do this, I can get out of my situation and be successful in life."
He said the motivation for helping the homeless is the reward of seeing them succeed.