Police officer creates portraits of officers killed in the line of duty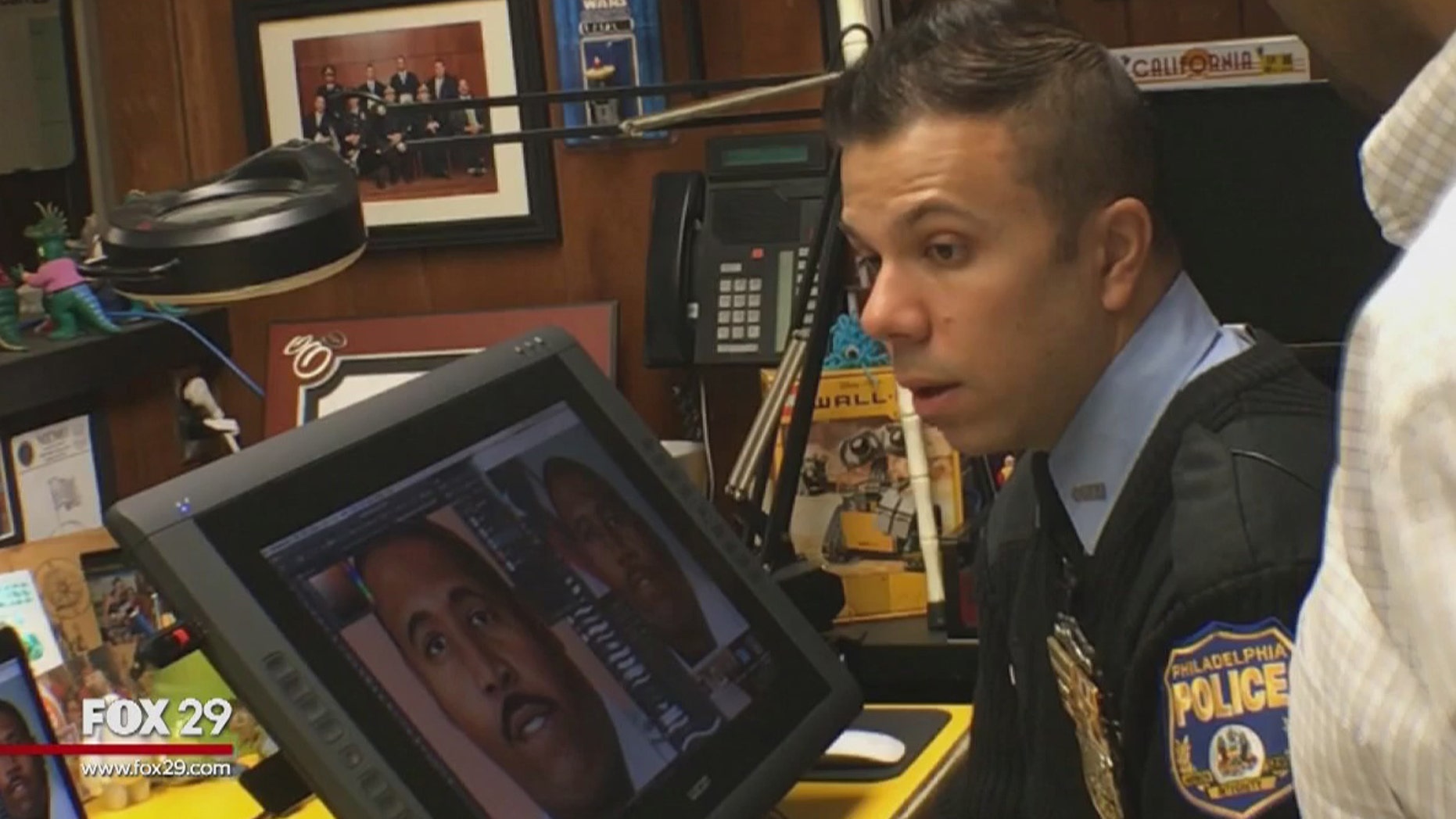 PHILADELPHIA – A police officer who sketches the images of suspects found a way to use his talents in another way.
Faced with the alarming number of line-of-duty deaths, officer Jonny Castro told Fox 29's Bill Anderson that he hoped to find a glimmer of light and pay tribute to his fallen friends….For Goodness Sake.
"There's an ongoing debate about police relationships' with communities and how we all interact- but one thing that tends to unite all of us, is when an officer is killed in the line of duty," said Officer Castro.
FLORIDA CHURCH TO HONOR FALLEN OFFICER WITH YOUTH CENTER
After starting in art school, Castro served in the Military before he joined the Philadelphia Police Department.
While on patrol, a job in the graphic arts department opened up.  Officer Castro said it fit many of his interests, but also inspired him to honor his fellow fallen officers.
Officer Castro spends about eight hours on a portrait.
"It's something the family has to remember them by.  Not just husbands and wives but maybe brothers and sisters, sons, daughters. They can each have a copy and hang it in their own place," he said.
While committed to his service to grieving loved ones, it's not hard to believe that focusing on so many lost lives has an impact.
"If you're doing this work that means that somebody else lost their life," said Castro. "Yes, in 2016 there were 136 officers who passed away….at one point there was a time when five died in one week and I was just, like, I can't…by the time I did two, two more died."