Police: Massachusetts teen injures multiple people in stabbing spree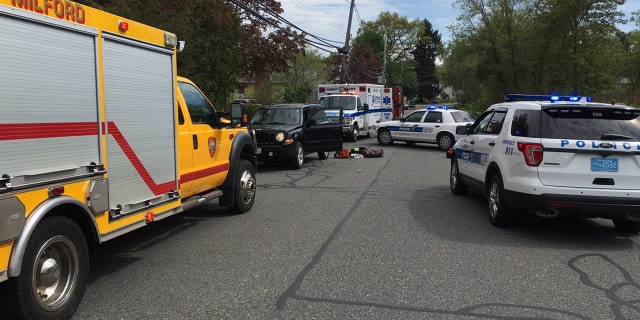 A 19-year-old man is in custody after allegedly stabbing multiple people in Milford Sunday afternoon.
Police said the stabbing took place on Green Street; 21-year-old Timothy Commerforddied due to injuries sustained and another man, Richard Garcia, 54, suffered serious injuries and is currently in critical condition at UMass Memorial Medical Center.
Police said the incident included three men and one woman and they believe the 19-year-old, Jeremy Robin, was the agressor.
Officers arrested Robin at the scene and said that after reading the Miranda rights, he continued making "spontaneous statements." Robin is being charged with assault and battery with a dangerous weapon.
The motive remains unclear at this time, said police.
Nearby residents told Boston 25 News that the neighborhood has been going downhill over the years.
Click for more from Fox 25 Boston.