Police: Man Who Killed Himself May Not Be Connected to Publicist Slaying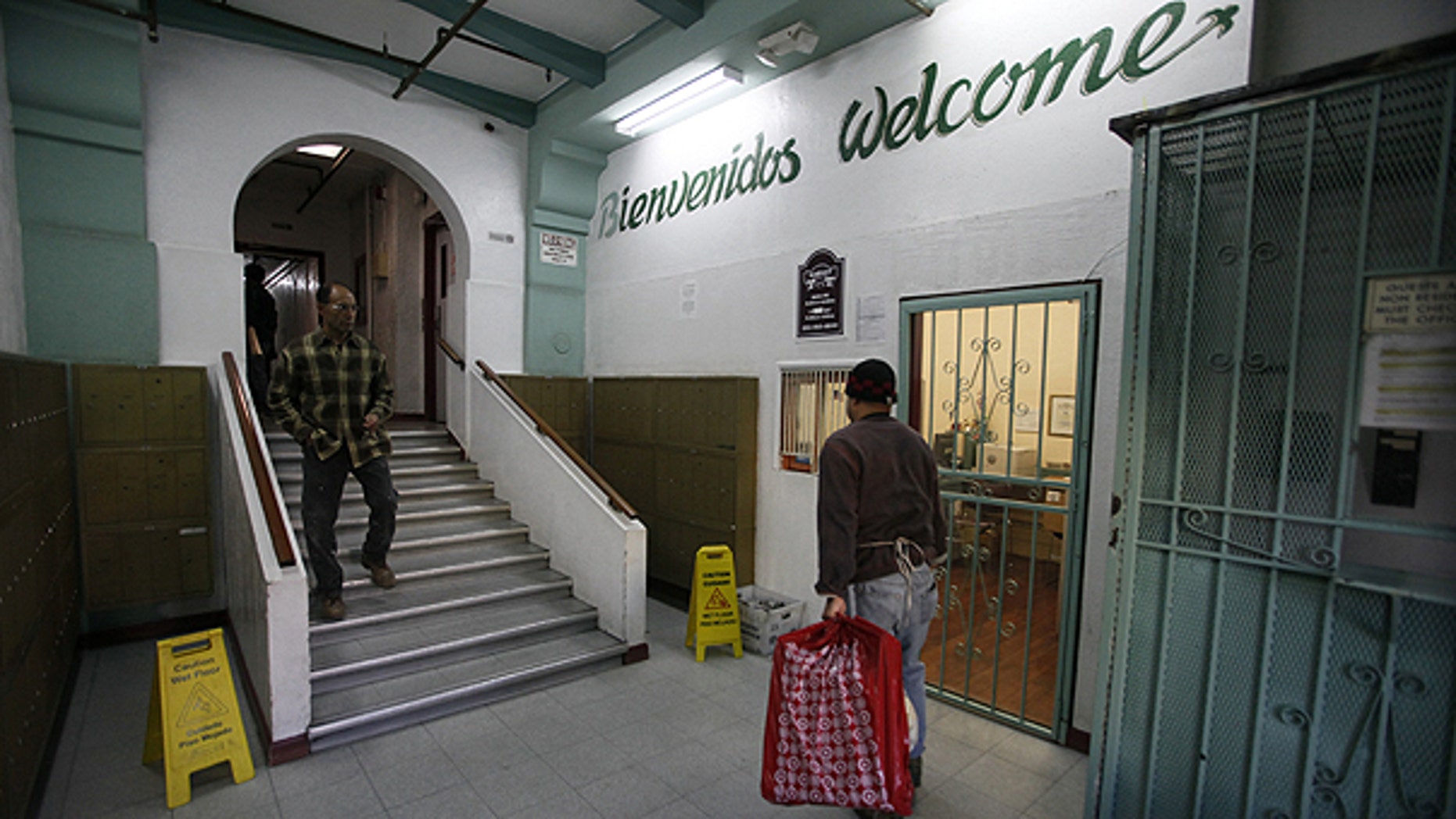 Los Angeles police admitted Friday that the man who killed himself after being approached in relation to the death of Hollywood publicist Ronni Chasen may not have been involved in her shooting, the Los Angeles Times reported.
Beverly Hills Police Department spokesman Lt. Tony Lee said Harold Martin Smith was a "person of interest" but was not a suspect.
"At this time, it is unknown if this individual was involved in the Chasen homicide," Lee said.
He said undercover officers had been led to Smith after a tipoff from a member of the public was provided to the TV show "America's Most Wanted."
The 43-year-old ex-con fatally shot himself in an apartment late Wednesday as Beverly Hills police were serving a search warrant.
It was unknown if Smith knew why police wanted to speak to him, but he had an outstanding warrant for his arrest for an unrelated misdemeanor charge.
A document obtained Friday by The Associated Press says Smith was released from prison in 2007 and discharged from parole last year.
Court documents indicate Smith had a lengthy criminal past that included arrests for felony burglary and other offenses.
Smith pleaded guilty in December 1991 to second degree burglary and was ordered to serve six months in jail and was placed on three years probation, according to court records. He also had a prior burglary conviction in 1985 in New York.
Court records show Smith was a transient and a struggling laborer trying to find work before he was arrested in 1991. He had previously lived in New York and had been in the Los Angeles area for three months at that time.
In February 1998 he was arrested by Beverly Hills police and charged with two counts of robbery. He pleaded guilty to one count and was sentenced to 11 years in prison.
He was arrested by Manhattan Beach police last year for investigation of loitering and possession of marijuana. He pleaded guilty to the loitering charge and was placed on three years of probation. He was ordered to return to court this past September for failure to pay a $160 fine.
He failed to appear twice and a bench warrant was issued for him.
Smith shot himself Wednesday evening as Beverly Hills detectives approached to serve a search warrant in a dowdy Los Angeles apartment building.
Resident Terri Gilpin said he had bragged about killing Chasen and was waiting to receive $10,000 he said he was promised for the hit. Gilpin, however, said she and her husband didn't believe him.
Chasen was shot about 12:28 a.m. local time on Nov. 16 after attending the premiere of the new Cher film "Burlesque," the soundtrack of which she was pushing for an Oscar nomination.
The 64-year-old was shot inside her Mercedes-Benz E-350 sedan before crashing into a lamp post near the intersection of Sunset Boulevard and Whittier Avenue in Beverly Hills. Police found the front passenger-side window of her vehicle shattered.
The host of "America's Most Wanted," John Walsh, told the L.A. Times a man phoned with information related to Chasen's death three days after a Nov. 20 segment on the homicide.
"He said, 'I think I know this guy. Someone has been bragging about it or talking about it and this is a dangerous guy and I'm afraid,'" Walsh said.
Initially the man was too frightened to provide further details, but he rang back on Tuesday and gave an address for the man's apartment building.
The revelation came as entertainment website TMZ published details of Chasen's will in which she intentionally left just $10 to one of her relatives.
The publicist's estate was valued at $6.1 million in the 1994 will, and she had instructed $60,000 be given to various charities.
Three-quarters of her remaining fortune was to be left to her mother, but she has since died, leaving that money to be given to a niece, Melissa Cohen.
But she left just $10 to her niece, Jill Gatsby.
"I have intentionally and with full knowledge of the consequences omitted to provide for my niece, Jill Cohen, also known as Jill Gatsby, except for the gift of $10," Chasen stated in the will.
Click here to read more on this story from the Los Angeles Times.
The Associated Press and Newscore contributed to this report.