Police: Man charged in fatal hit-and-run of fundraising firefighter angry about traffic delay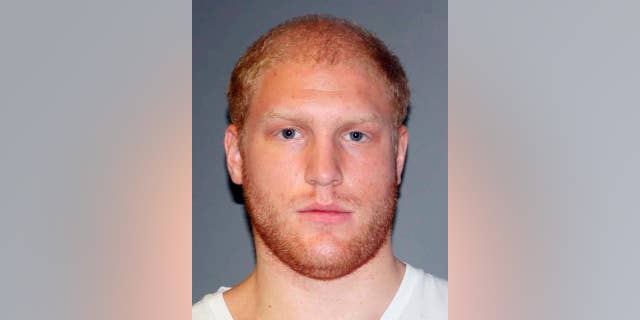 NEWYou can now listen to Fox News articles!
LANSING, Mich. – Court records show a motorist accused of deliberately and fatally striking a firefighter told police he was angry with the firefighters collecting money for charity and slowing traffic.
The Lansing State Journal reports (http://on.lsj.com/1Mn8go3 ) Monday that Grant Taylor told officers during an interview that he expressed his anger with firefighters last Wednesday on a Lansing street.
He added that their response to his frustrations didn't satisfy him. He said he drove away, then turn around and hit Dennis Rodeman — a firefighter involved in the conversation.
The 35-year-old firefighter was participating in a fundraising campaign for the Muscular Dystrophy Association and International Association of Firefighters.
The 22-year-old Taylor was charged Thursday with murder.
The Associated Press left a message for defense attorney Stacia Buchanan seeking comment about the allegations.