Police: Janitor Says Being Fired Led Him to Shoot, Kill Popular School Principal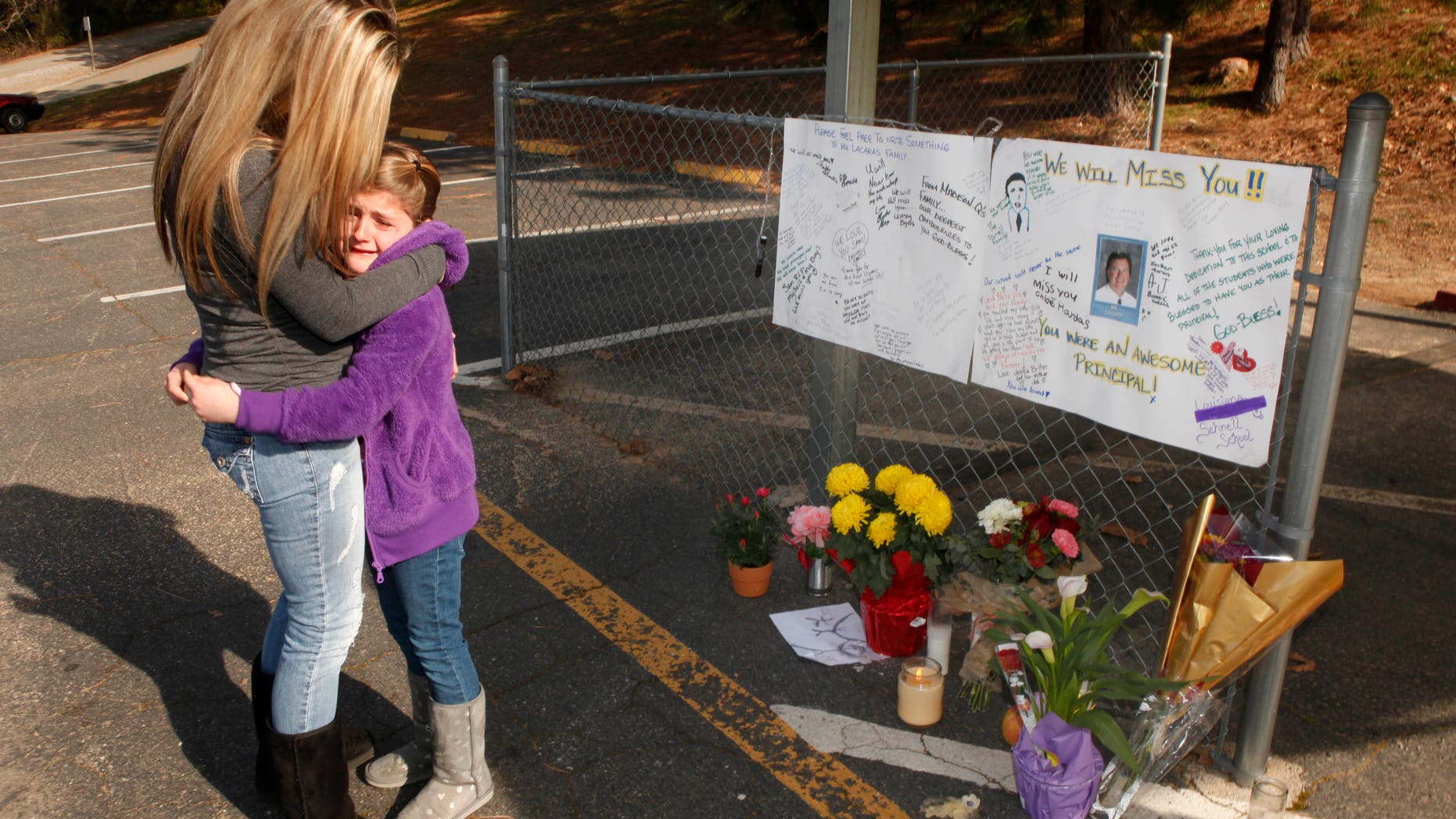 A school janitor allegedly told police that he shot and killed a Northern California elementary school principal because he was fired from his job, Fox 40 reports.
Authorities say janitor John Luebbers, 44, gunned down principal Sam LaCara at Louisiana Schnell Elementary School in Placerville on Wednesday. Police arrested Luebbers at his home about an hour after launching a manhunt and charged him with murder.
LaCara, 50, who died at Marshall Medical Center, was hailed as a role model for other educators. No children were hurt in the late-morning shooting, but one student may have witnessed it, police said.
Luebbers, who has no criminal past, allegedly told authorities that he left school Wednesday morning and went home to retrieve his gun, according to the station. Luebbers returned to school shortly after and fired two shots inside the principal's office, killing LaCara.
Luebbers allegedly said he shot the principal because he was terminated from his job. But Superintendent Dr. Nancy Lynch told Fox 40 that she was not aware of any firing.
"There was no reduction in pay and no reduction in position," she said.
By all accounts, Luebbers and LaCara were friends. The two played golf together last Sunday and sometimes ate lunch together at school, co-workers told the station.
Click for more on the shooting death of the California principal from Fox40.com