Police-involved shooting leaves suspect dead in Philadelphia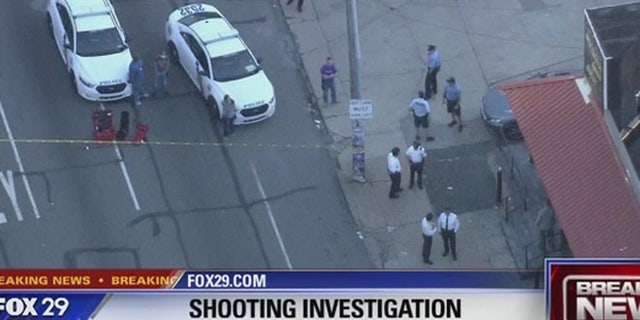 NEWYou can now listen to Fox News articles!
Philadelphia Police have offered preliminary information regarding a police-involved shooting that took place in North Philadelphia on Thursday evening which left one suspect dead.
Around 6:40 p.m., a 15th District Police officer was working along the 4100 block of Whitaker Avenue while transporting witnesses to the Special Victims Unit.
While in transit, the officer came across a man, 30, operating a dirt bike in an erratic manner. The dirt bike soon stalled out, and the officer pulled next to him to investigate. As the officer began speaking with the operator, the man began backing away from the officer's vehicle.
The officer was alarmed at this behavior, exited his vehicle and began to conduct a Terry frisk on the operator. During the frisk, the officer identified a gun in the operator's waistband.
The officer drew his service weapon and ordered the man several times not to touch the gun in his waistband.
The operator then pulled away from the officer and pulled out his gun, which was also observed by the witnesses in the back of the police vehicle. Police Commissioner Richard Ross says the officer discharged his weapon and the man was struck at least once and collapsed.
Click here for more from Fox 29.