Police investigate vandalism at Maryland historic lighthouse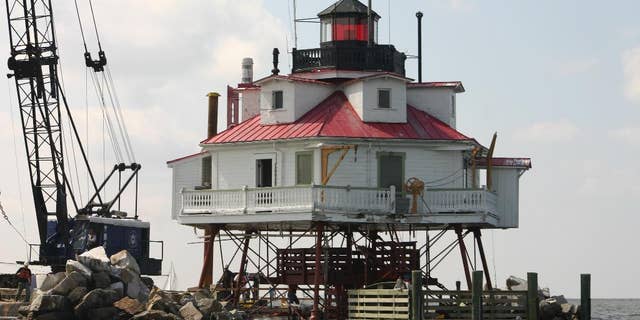 ANNAPOLIS, Md. – Authorities are investigating a break-in and vandalism at a historic lighthouse in Maryland.
The Capital reports (http://bit.ly/1QCK8tY) Maryland Natural Resources Police say the Thomas Point Shoal Lighthouse was targeted between April 15 and April 16.
Officers responded April 17 after lighthouse caretakers discovered the damage, which included destroyed pickets, shattered windows and fire extinguishers that had been set off.
The iconic Maryland landmark, which was built in 1825, sits in the Chesapeake Bay off South River.
Mayor Michael Pantelides says he was appalled to hear about the damage to the lighthouse. The city has offered to help police with the case.
Police spokeswoman Candy Thomson says officials hope witnesses come forward since the vandals had to reach the lighthouse by boat.
The suspects could face fines and jail time.
___
Information from: The Capital, http://www.capitalgazette.com/