Police in Colorado warn of self-described Islamist jihadist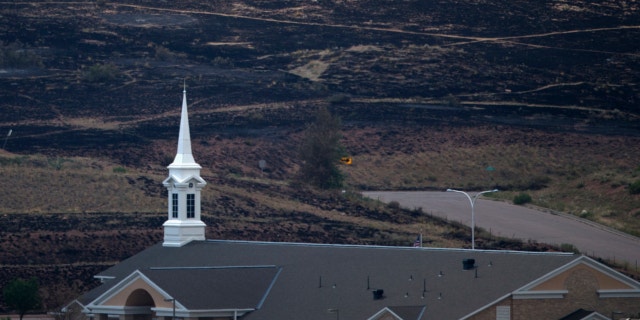 FORT COLLINS, Colo. – Police in Fort Collins, Colo., are alerting religious organizations to a self-described "Islamist jihadist" who is threatening the demise of Mormons and Catholics at sites across Arizona and Colorado.
The Coloradoan reports Christopher Dewitt Craig has said Mormons and Catholics "would be destroyed" in the next two weeks. Authorities say there's no immediate public danger.
Craig was accused of entering a classroom at Eastern Arizona College on July 10, raising a Bible in the air and responding with obscenities after asking the instructor whether he was Mormon. College spokesman Todd Haynie says a female counselor had a similar encounter.
University of Northern Colorado spokesman Nate Haas told the Coloradoan that Craig is a former assistant men's basketball coach for the school.
Haynie says police arrested him, but prosecutors didn't pursue charges.
Craig recently was spotted in Steamboat Springs and leaving Rocky Mountain National Park but hasn't been spotted in the Fort Collins area, according to the report.
Shakir Muhammad, a community leader, told the Coloradoan he is concerned Craig's self-appointed identity will give people the wrong idea about the Muslim religion.
"Today, the word 'Islamist' does more to strike concern than it did before 9/11 pushed it onto the national stage," Muhammad said.
The Associated Press contributed to this report.
Click here for more from the Coloradoan.