Police impersonator slapped handcuffs on real cop before arrest, officials say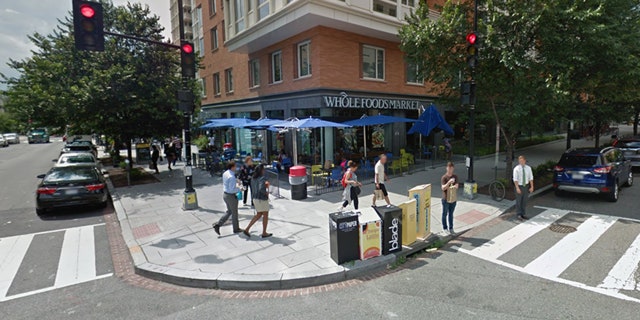 NEWYou can now listen to Fox News articles!
A Maryland man impersonating a police officer handcuffed an actual cop during a disturbance at a Washington, D.C.-area grocery store on Monday, authorities said.
Evan Graham, 47, of Capitol Heights, Md., allegedly brandished handcuffs and harassed customers at a Whole Foods store in the Foggy Bottom neighborhood of Northwest Washington, D.C. around 5 p.m.
When two D.C. police officers arrived at the store, Graham reportedly became aggressive and even slapped a handcuff on the right hand of one of the officers. He also demanded the officer "stop resisting," FOX5 DC reported.
Eventually officers were able to arrest Graham, who was charged with false impersonation of a police officer, simple assault, resisting arrest, procession of unregistered ammunition and possession of implements of a crime.
According to the Washington Post, police seized three pairs of handcuffs.