Police hunt suspect after man shot in stomach at Maryland mall parking lot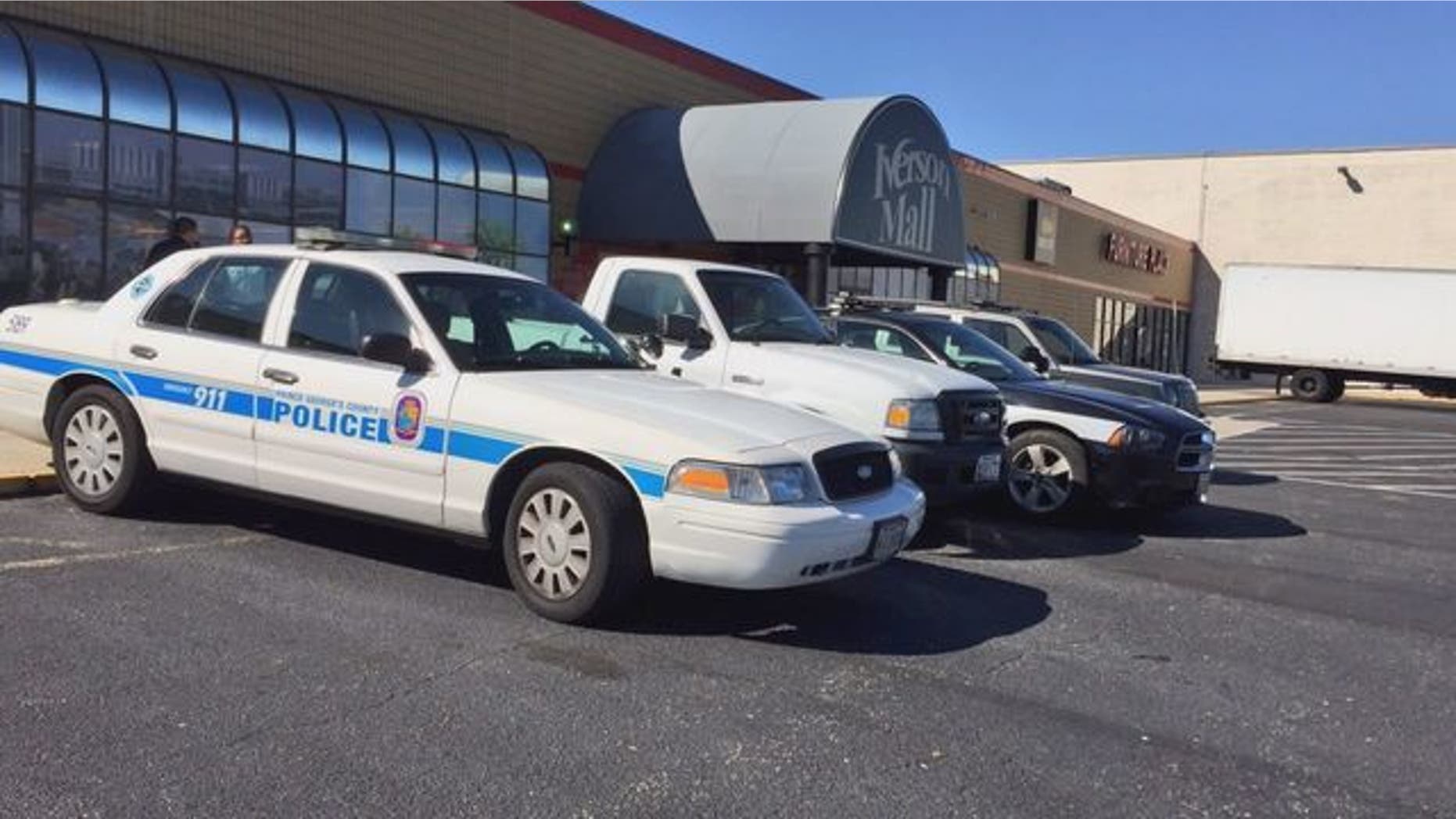 A man was shot several times in the stomach in the parking lot of Iverson Mall in Temple Hills, Md. on Tuesday afternoon and officials are still searching for the suspect, according to Prince George's County Police.
The victim was transported to an area trauma center and although he was sent to the center his injuries do not appear to be life- threatening, according to officials.
According to a preliminary investigation the shooting does not appear to be random and the suspect ran from the scene.
Neighbors who live near by the mall say described what they heard at the time of the shooting, "I heard what sounded like a gunshot! I heard a big firing, probably two minutes before the next two shots I heard and then after that there was a CRASH. I didn't see anything, but I heard it!" said Walt James, a neighbor."
Out of an abundance of caution multiple nearby schools were locked down, but the lock downs have since been lifted.