Police hunt suspect after 14-year-old abducted by knifepoint outside Texas church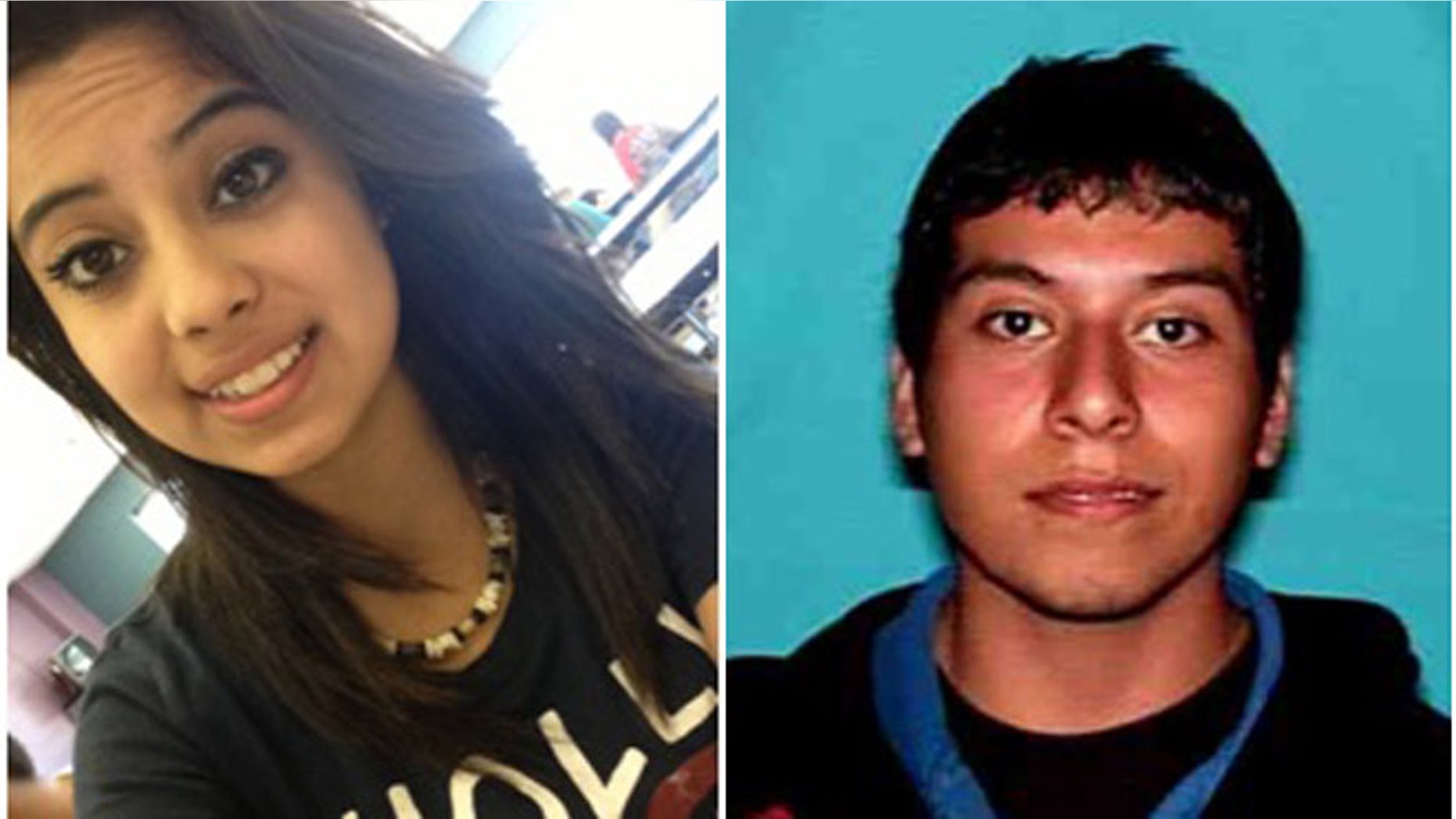 Police in Texas are hunting for a 22-year-old man after he allegedly kidnapped a 14-year-old girl, her mother and another child at knifepoint outside a church.
Mount Pleasant police say Jesus Ramirez abducted the group outside the St. Michael Catholic Church Sunday afternoon following Mass.
"Where the vehicle was parked and how he was able to take them, no one witnessed it," Mount Pleasant Police Chief Wayne Isbell told FoxNews.com Monday.
Ramirez held Ruby Zavala, her mother Maria, and her 3-year-old child captive for several hours.
"He took them to a graveyard and waited for a bit, then took them to a county rural area where he made the mom take the child and exit the vehicle," Isbell said. Maria Zavala then called 911 from a farmhouse.
On Sunday afternoon, police found Ramirez's truck abandoned and wrecked in a wooded area used for mining, between Winfield and Lake Monticello.
Authorities searched the area with bloodhounds and helicopters, but could not locate Ramirez or Zavala.
"We believe they were picked up and taken out of the area," Isbell told FoxNews.com.
Isbell added that police aren't sure who could have picked up Ramirez and Zavala, but the department is following "a lot of leads," and both are still believed to be in the Titus County area.
Ruby Zavala is described in an Amber Alert as a 5-foot-tall Hispanic female with black hair, brown eyes and wearing a white top and blue jeans.
Jesus Ramirez is described as being 5 feet, 9 inches tall with black hair, brown eyes, and was last seen wearing a black baseball cap.
Isbell described Ramirez as being armed and dangerous, as well as mentally unstable and suicidal.
Ramirez has had a past "dating relationship" with Zavala that was looked down upon by her parents, Isbell said. He has also had previous arrests for sexual assault.
FoxNews.com's Greg Norman contributed to this report.