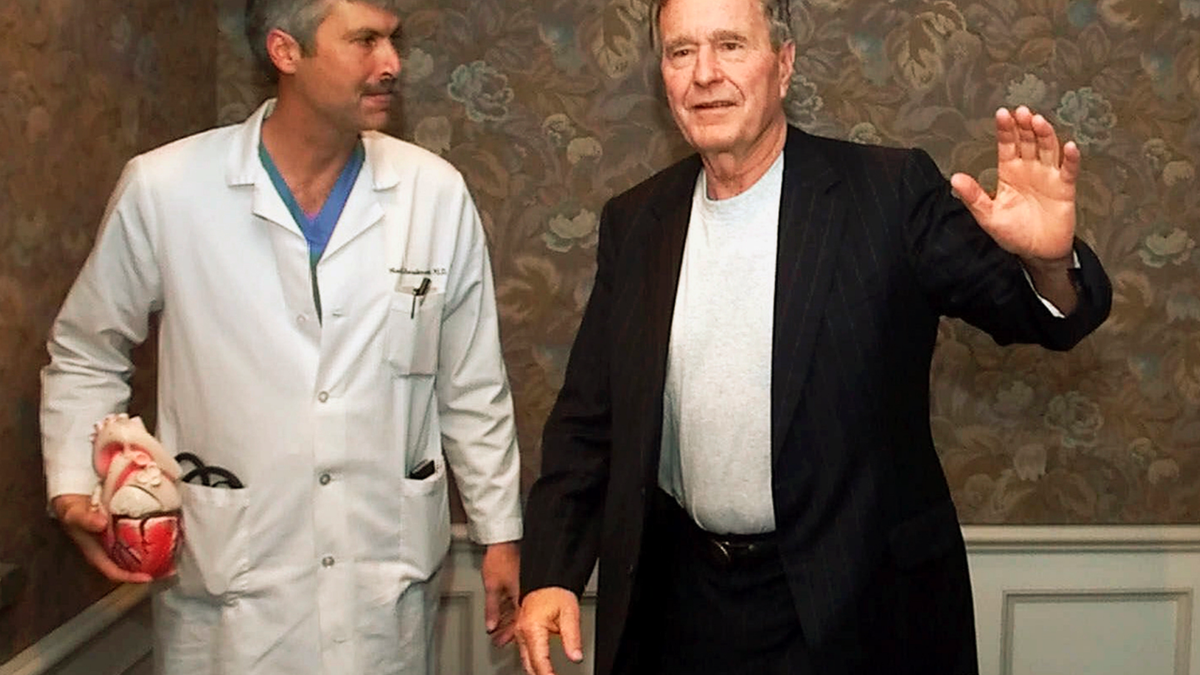 HOUSTON – There's a "high probability" a cardiologist who once treated former President George H.W. Bush was targeted when he was fatally shot while riding his bicycle to work, Houston Police Chief Art Acevedo said Thursday.
Acevedo revealed the new development in the shooting of Dr. Mark Hausknecht in a tweet on Thursday but did not offer additional information on the investigation.
Hausknecht was shot to death while riding his bicycle to work on the morning of July 20 at the Texas Medical Center. Police have said the shooter rode past Hausknecht, then turned around and opened fire.
Autopsy results released this week show Hausknecht was shot three times, including in the head and torso.
At a news conference on Wednesday, Acevedo said investigators are still trying to determine a motive and they are pursuing various leads and tips.
Acevedo called the case "perplexing" and "truly a whodunit."
"We're confident and we're hopeful that with the help of the community ... we're going to end up identifying this individual and we'll be able to get justice for the family and most importantly justice for this community," Acevedo said.
A memorial service for Hausknecht was scheduled for Saturday.
Friends and family have described Hausknecht as a humble and generous man who was adored by his patients, volunteered in his community and cared about the environment.
Hausknecht was also an avid cyclist and rode his bicycle to work each morning, as he lived less than 2 miles from his office at Houston Methodist Hospital.
Police have released a composite sketch of the suspected gunman that showed a man wearing glasses and a cap. Investigators say the suspect also wore a fully-loaded olive green backpack at the time of the shooting.
They also released surveillance video and photos that appear to show the shooter riding behind Hausknecht, who was dressed in blue medical scrubs, moments before the fatal encounter.
The shooting took place in broad daylight at the Texas Medical Center, a 1,345-acre (545-hectare) complex of hospitals and medical institutions that in the morning is busy with traffic, medical professionals heading to work, people going to medical appointments and construction workers.
Hausknecht treated Bush in February 2000 for an irregular heartbeat after the ex-president complained about lightheadedness while visiting Florida.
After Hausknecht's death, Bush said in a statement he would "always be grateful for his exceptional, compassionate care."
___
Follow Juan A. Lozano on Twitter at www.twitter.com/juanlozano70