Police find young fugitive on Cape Cod disguised as 'elderly man'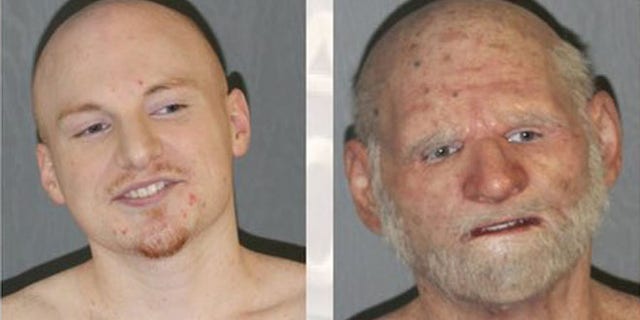 Authorities say a hunched-over "elderly man" who met police in front of a Massachusetts home actually was a 31-year-old fugitive wearing a disguise.
Police went to a house on Cape Cod Thursday looking for Shaun Miller, who'd been a fugitive since April when he and several others were indicted on heroin distribution charges. Police say when they ordered a man there to come outside, an elderly man emerged.
The U.S. Attorney's office says when officers realized the man was Miller they pulled off his "realistic disguise" and placed him under arrest.
Authorities told Fox 25 Boston that Miller's disguise cost $2,000 and he wore it everywhere in an attempt to throw police off his trail.
Inside the home, the Cape Cod Regional SWAT Team found two loaded handguns in a laundry basket and nearly $30,000 in cash, the station reported.
The indictment was the result of an investigation into the Nauti street gang on Cape Cod. Other members of the gang have been charged with firearms violations, drug trafficking and even a 2015 murder, Fox 25 Boston.
Prosecutors said the murder victim was a woman who who had been targeted after testifying against a member of the Nauti gang in 2011.
The Associated Press contributed to this report.
Click here to read more from Fox 25 Boston.