Police eye father in case of missing Arizona 3-year-old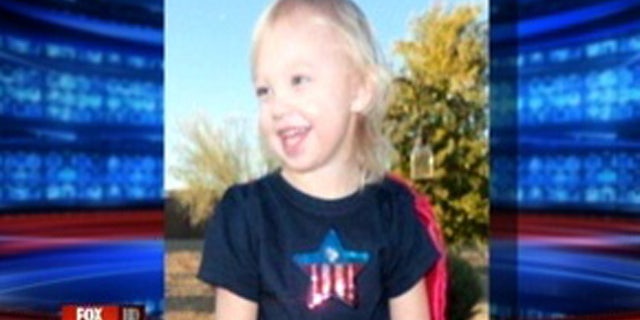 A 3-year-old Arizona girl and is missing and police are believe her father is to blame, MyFoxPhoenix.com reports.
Ava Enlow, and her father Brend Anderson have not been heard from in a week.
Ava's mother told police that Ava was with Anderson for five days before vanishing. She also reportedly didn't notice anything unusual until it was time to pick up her daughter last Wednesday, MyFoxPhoenix.com reports.
When Ava's mother went to Anderson's home to pick her up, she learned that he no longer lived there.
According to police, the house has been foreclosed on and Anderson has recently lost his job.
Police told MyFoxPhoenix.com that they are not sure if Anderson would harm Ava, and neighbors said he was moving out of his some the same day Ava was dropped off with him.
Ava turns 4 in April and is about 3 feet tall, with blond hair and blue eyes, her family says.
Anderson is 31. He's about 5 foot 10 inches tall and weighs 235 pounds. He has blond hair and blue eyes.
Anderson drives a 2002 dark blue Chevrolet Silverado.
Ava and Anderson were last seen in Anthem, but Phoenix police have taken on the case.