Police dog survives being punched, choked while assisting during arrest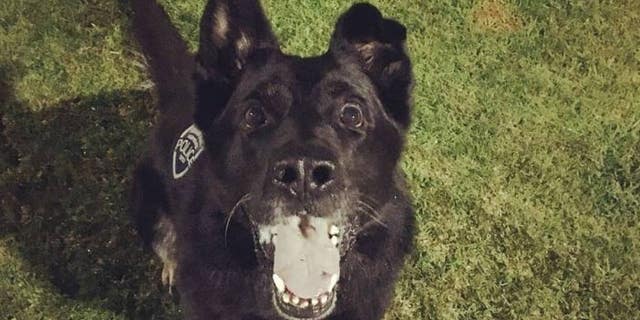 A California police dog took a few lumps for the team after jumping into action Wednesday to help officers make an arrest.
Fountain Valley police Officer Bill Hughes, and his German shepherd K9 partner named Perro, were en route to a training session when they saw a suspect running from a Riverside police officer, the Orange County Register reported.
Hughes and his furry companion got out of their vehicle and rushed to assist the officer, who had the suspect on the ground.
"At one point, he had one cuff only but his hand was free," Fountain Valley police Sgt. Kham Vang told the paper. "Due to the fact he was resisting, Perro was used to control the suspect but the man kept resisting."
The suspect punched Perro several times and also attempted to choke the dog, the paper reported.
The man was eventually subdued and handcuffed. The suspect was booked "on several felony charges," police said.
Perro was checked out by a veterinarian, and aside from a minor injury near an eye was deemed "A-OK!," the paper reported.