Police confirm body found in Utah cave is suspect in 2010 ranger shooting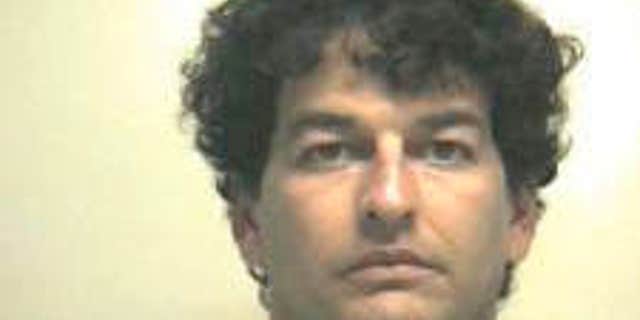 Utah authorities on Wednesday confirmed that the remains found in a narrow cave near Moab by a college student are those of a man police believe is the man who shot a state park ranger in 2010.
The Utah Medical Examiner told police that they used dental records to positively identify Lance Leeroy Arellano, Grand County Sheriff Steven White said. The medical examiner couldn't yet determine Arellano's cause of death. There were no gunshot wounds or obvious clues to how he died. He evaded more than 100 officers in a desert manhunt after the Nov. 19, 2010 shooting of Ranger Brody Young.
Caleb Shumway, a sophomore college student at Utah Valley University, found his body on Dec. 24. Shumway will receive the $30,000 reward that was part of his motivation to comb the red rock caves near the Colorado River along with his younger brother, White said.
"For a poor college student, that's pretty appealing," Shumway told the Salt Lake Tribune.
The area Shumway was looking in features several ledges, caves and crevasses. The Moab resident also found a bag containing a handgun and a magazine, according to Fox 13 Salt Lake. Shumway, an Eagle Scout, told the Tribune he was confident he could find Arellano's body and said he knew how important the case was for Moab.
"There's lots of closure that would come with finding this guy because no one really knew if he was dead or alive," he added.
Closing the case after five years is a huge relief, White said. He thinks an animal may have dragged the remains out to a more visible area, allowing the 23-year-old Shumway to find the body.
"You can search an area 15 times, and if you don't walk around a rock the right way, you won't find it," White said. "Kudos to him: I'm glad he did."
Shumway said he was elated to hear the news. He said he'll give $5,000 to his younger brother to help pay a religious mission and put the rest into savings to as an emergency education fund.
"Today was good: Fresh powder up on the mountain for snowboarding, but this makes my day better," Shumway said. "This is a huge day for everybody. The police can close the case. Brody's family can be certain that Arellano is deceased."
Young said in a statement released by the sheriff's office he's grateful to Shumway and all the police officers and emergency responders who helped him the day of the shooting and had been searching for Arellano's body. He also said his thoughts are with Arellano's family, especially his mother and daughter.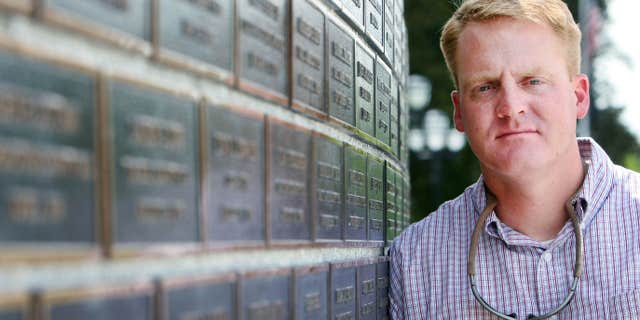 "Five years of uncertainty is a long time," Young said. "We hope this brings closure and allows them to move forward."
Young was shot in 2010 when he approached Arellano in his car near the Poison Spider Mesa Trailhead, according to authorities.
"He shot me nine times," Young told Fox 13 Salt Lake City in 2014. "I'm lucky to be here, vertical and mobile, to be honest."
Young told Arellano he was in a no-camping area and was subsequently shot multiple times in the back when he tried to authenticate the man's name and birthdate.
Prosecutors had filed first-degree felony attempted murder and other charges against Arellano.
More than 160 law enforcement officers combed a 15-sqaure-mile area near Dead Horse State Park. They recovered a rifle, backpack and tattered bloody T-shirt.
Shumway's father was one of those officers, spurring his son's curiosity about the case. Shumway said he and his brother were two days into their search when they discovered a bone and a bag with a gun near the mouth of a cave.
Shumway took pictures and then took officers back out to the site. They found more skeletal remains, clothing and another backpack with another gun deeper in the cave.
Shumway said the experience will make consider searching for other missing people in the future.
"I definitely think there is something awesome about finding people and bringing closure to the families involved," Shumway said. "Anytime someone goes missing, there's always a mom that worried. In this case, there was a family that didn't know if the shooter was coming after them."
The Associated Press contributed to this report.