Police chief weeks from retirement reportedly killed, other officers shot in New Hampshire town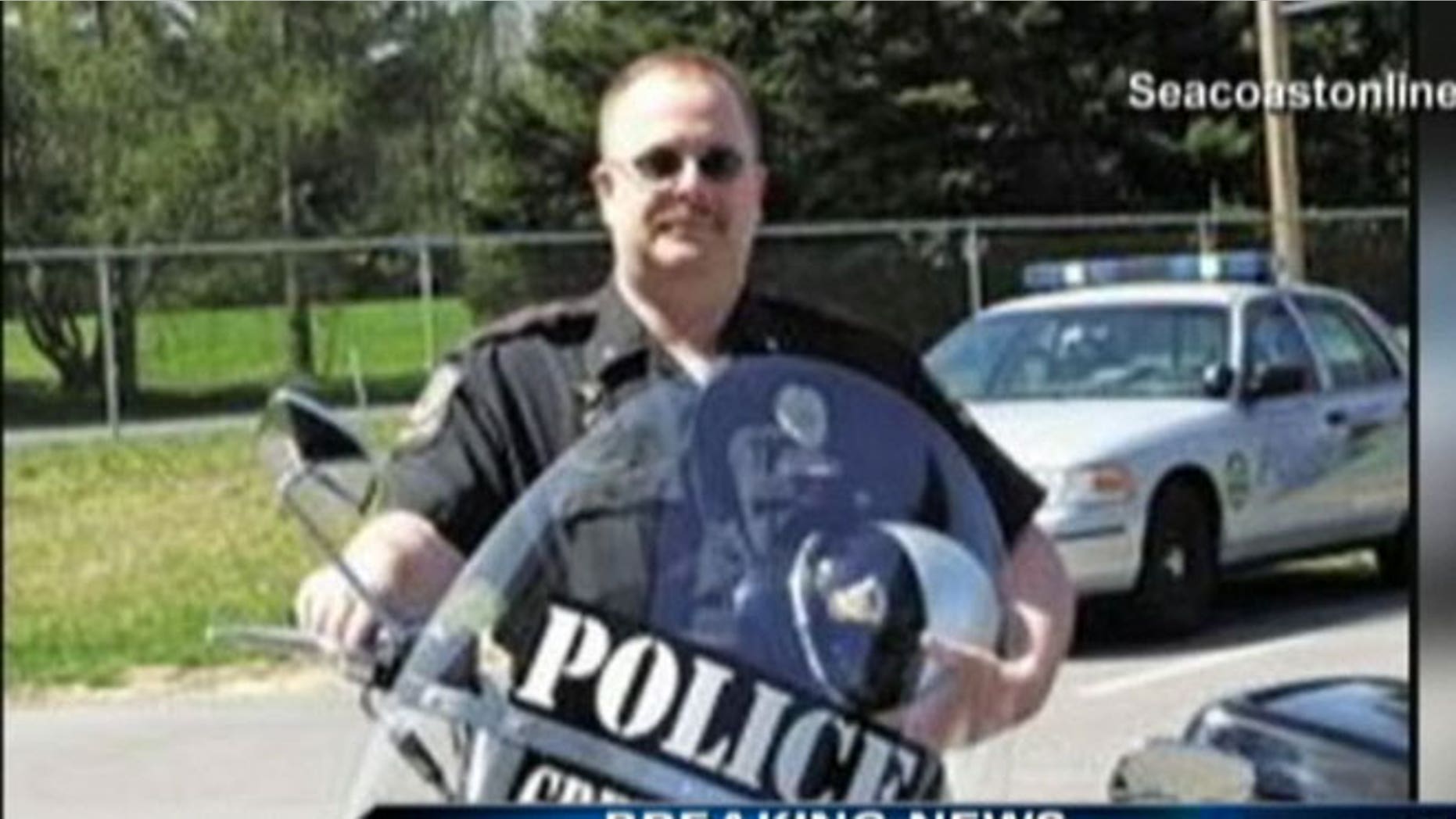 GREENLAND, N.H. – A local police chief was reportedly killed and four other cops shot Thursday night when they attempted to serve a search warrant at a home in Greenland, N.H., roughly 60 miles north of Boston.
Greenland Police Chief Michael Maloney, one week away from his retirement, died after being shot during the incident, multiple sources told the Portsmouth Herald.
Authorities have not yet confirmed the identity of the dead victim, nor the other four injured officers. Two drug officers were among those shot, in the chest and shoulder respectively, sources told the Herald.
The gunman is not yet in custody and police are involved in an armed standoff at the home.
The Herald reported that the person who lives at the home in question is Cullen Mutrie, who has previously been charged with possession of anabolic steroids. It is thought a woman is with him inside the Greenland home, myFOXboston.com reported.
A SWAT team arrived at the home and a standoff was continuing Thursday night. Among the response vehicles was a bearcat armored vehicle and at least six ambulances. Local residents were evacuated from their homes.
A neighbor said she saw police officers run from the house after hearing gunshots at around 6:30pm local time. The neighbor believed the incident was the result of a drug bust gone bad.
Gov. John Lynch arrived at the scene late Thursday night to oversee the operation, the Herald reported.
"This is a tragic incident, and my thoughts and prayers are with the officers involved and their families," Lynch said.
A press conference that had been scheduled at Portsmouth Regional Hospital was canceled because of the "severity of the situation," the Foster's Daily Democrat reported.
To read more on this story, see the myFOXboston.com article here.
Gunshots fired on Post Road in Greenland, NH: MyFoxBOSTON.com