Police: Body by road likely that of NY woman missing after her husband, 2 sons found shot dead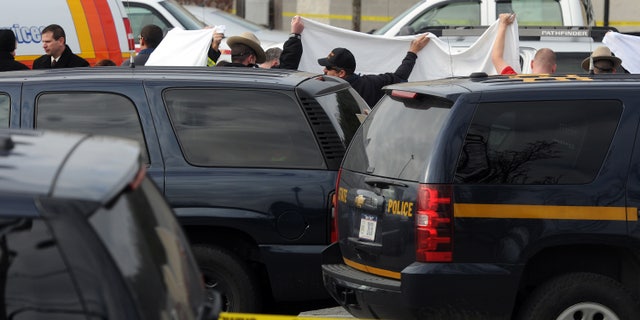 NEWYou can now listen to Fox News articles!
PLEASANT VALLEY, N.Y. – Police say a body found beside an upstate New York road is believed to be that of a woman they'd been searching for since her husband and two sons were found shot to death on Thursday.
State police Trooper Melissa McMorris says investigators have "great certainty" it was 43-year-old Sarwat Lodhi (LOH'-dee) found dead Friday in Wappingers Falls, 13 miles south of where her family was found in Pleasant Valley.
Police say the cause of Lodhi's death is unavailable. They say more information will be released during a news conference about the deaths of 49-year-old pharmacist Abbas Lodhi, 9-year-old Zain Lodhi and 13-year-old Mugthba Lodhi.
Authorities have said they believe Sarwat Lodhi was injured and was a victim in a "family tragedy."
Nearby business owners tell the Poughkeepsie Journal Lodhi's husband was from Pakistan.