Police arrest brothers in knife attack against parents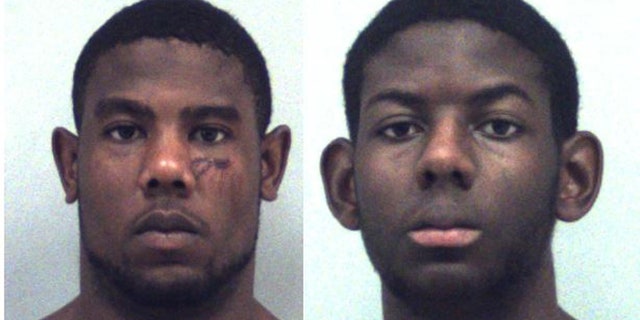 NEWYou can now listen to Fox News articles!
A Georgia mother called 911 early Saturday morning and told the dispatcher her sons were trying to kill her and her husband.
Then the line went silent.
When police arrived to Yvonne and Zachary Ervin's home in Gwinnett County, Ga., at 7:50 a.m., they found the couple seriously injured with stab wounds and the house's gas line meddled with, according to a report in the Atlanta Journal-Constitution.
"They're just an everyday normal family in the neighborhood"
Police arrested Christopher Ervin, 22, and Cameron Ervin, 17, on two counts each of aggravated assault in the alleged knife attack against their parents. They've also been charged with first-degree arson. Police suspect the brothers tampered with the gas line in an effort to blow up the house and said there is evidence that they "tried to start a fire." Cops say they have "several theories" after interviewing the pair, but police have yet to reveal a motive.
Yvonne Ervin was able to call 911 because, she said, Zachary was distracting the couple's sons, Sgt. Rich Long told the AJC.
"You would never even expect that," neighbor Clint Miller told WSB-TV. "They're just an everyday normal family in the neighborhood."
The brothers are being held in separate isolation cells, according to AJC, and a magistrate met with each brother individually on Sunday morning. A probable cause hearing is set for Friday.
There was no history of police calls made from the couple's house and no one involved had a local criminal history, Long said.