Police: 5 Killed in California Home Care Facility Fire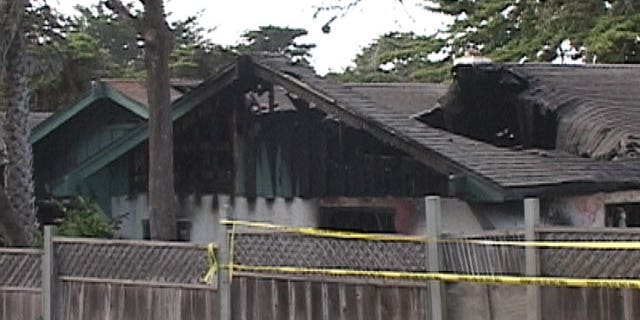 SAN FRANCISCO – A late night fire at a California home care facility for the disabled has killed five people, and federal authorities on Sunday were helping local investigators determine the cause of the blaze.
The fire was reported at around 11:45 p.m. Saturday in Marina, a small coastal community in Monterey County south of San Francisco.
Four bodies were found shortly after the fire, and a fifth body was found by investigators Sunday morning, Marina police Lt. Rick Janicki said.
The cause of the fire hadn't been determined by Sunday afternoon, but investigators with the federal Bureau of Alcohol, Tobacco, Firearms and Explosives were on the scene at the request of Marina fire officials, ATF spokeswoman Donna Sellers said.
Six ATF personnel and what Sellers referred to as an "accelerant detection canine" were expected to be combing through the home all day Sunday, Sellers said.
"It's too early in the investigation to provide any other information," she said.
Three Marina police officers suffered smoke inhalation when they tried to rescue people inside the burning single family home. The officers have been treated and released.
Two other people were hospitalized -- one of whom has since been released, Janicki said.
The names of the victims weren't expected to be released Sunday, said Randal Dyck a detective with the Monterey County Coroner's Office.
Records with the California Department of Social Services show the home was licensed with the state and was operating under the name of the Mt. Carmel Adult Residential Facility. A message left by The Associated Press at a phone number listed for the facility wasn't immediately returned.
The fire was reported by a driver on nearby Highway 1 who saw the flames, KION-TV reported