'Planned killing spree' in Detroit area leaves 2 dead, police say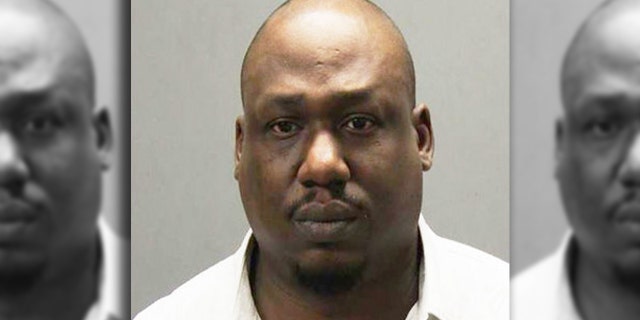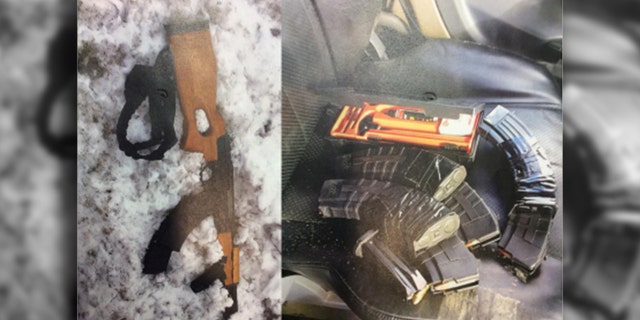 Two people were killed Thursday in the Detroit area after police said a gunman launched a "planned killing spree," opening fire at two separate businesses.
The suspect, identified by Fox 2 Detroit as Vernest James Griffin, is in police custody.
One person was shot and killed at a trucking business — BSD Linehaul Inc. — in Taylor, Michigan, around 10:30 a.m. after the suspect walked in with a semiautomatic weapon and started shooting, according to investigators.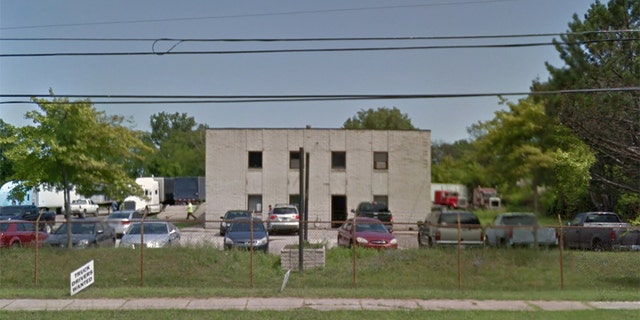 Police said the suspect then held a gun to a truck driver's head, stole his semi-trailer truck, and drove off, Fox 2 reported.
Nearly an hour later, a second person was fatally shot at a second business — Aluminum Blanking Company, Inc. — in Pontiac, Oakland County Sheriff Michael Bouchard said.
The suspect then went to a third business — Assured Carriers, in Waterford — around 20 minutes later. He asked for someone by name before he left in the truck around 11:50 a.m., police said.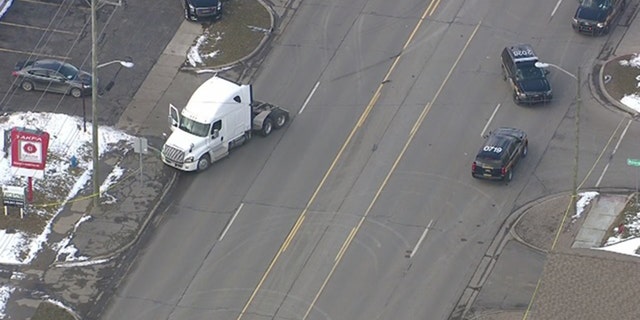 At 11:52 a.m., police said the suspect stopped the truck, shot at Waterford police officers, got back in the truck and drove off.
Minutes later, the suspect got into a car accident — with two "young ladies" who suffered non-life-threatening injuries — before getting out of the truck and again shot at law enforcement.
The suspect was shot by police and taken to the hospital, where he is expected to survive.
"It was the 'Wild West' out there for a little bit," Bouchard said.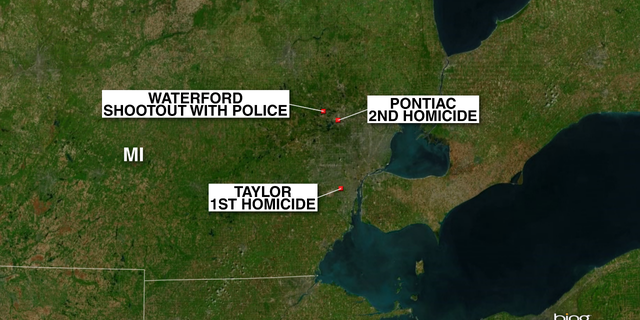 Police have not yet identified the victim fatally shot at BSD Linehaul, but according to Fox 2, said he is a 60-year-old man, who was a relative of the business's owner, and worked in management.
The victim killed at the second shooting scene, in Pontiac, was identified as Eriberto Perez, 58. Police said he was "shot multiple times in the back," and, according to WWJ-TV, investigators believe he was specifically targeted, but it remains unclear what their connection was.
"The suspect appeared to know exactly where he was going, went directly into this building, made turns and through doors and engaged this one person only and then left," Bouchard said.
The sheriff said he thinks the suspect "had a list of people that aggrieved him in the past and he was going to kill them." He said "there were multiple tragedies today," and there probably would've been "a whole lot more had it not been for solid police work."
The suspect "was a disgruntled employee who had had problems previously at" BSD Linehaul, Taylor Police Chief John Blair said, according to WDIV-TV. "It appears today he came back for some sort of vengeance."
An employee at the third location, Assured Carriers, told WWJ that he came face-to-face with the suspect, who told him he wasn't looking for him.
"He was standing right there and said, 'What are you doing?' and I couldn't hardly understand him, but I think he told me, he said, 'I'm not looking for you,'" Nick Verhey told the station. "And that's when I slammed the door in his face and locked the door."
Verhey said the suspect was "just a normal truck driver" who "did local trucking" for the company. He said there weren't any issues with the suspect, but added he quit his job with the company twice and he was rehired twice.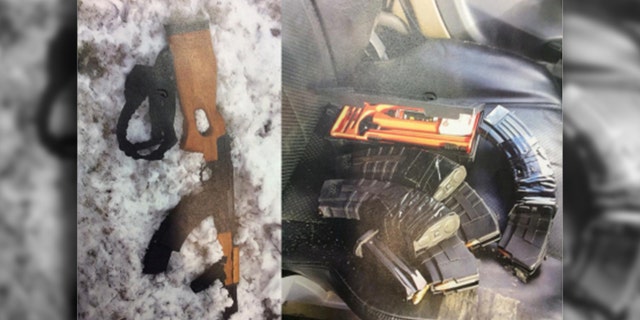 Authorities recovered an AK-47 semiautomatic assault rifle and "multiple, multiple 30-round magazines," that were taped together, Bouchard said, and stated the incident was "clearly a planned killing spree."
Bouchard said the suspect was recently out on $5,000 bond after being arrested for assault with a deadly weapon and felony firearm in December 2017.