Plane struck Alaska mountain in heavy fog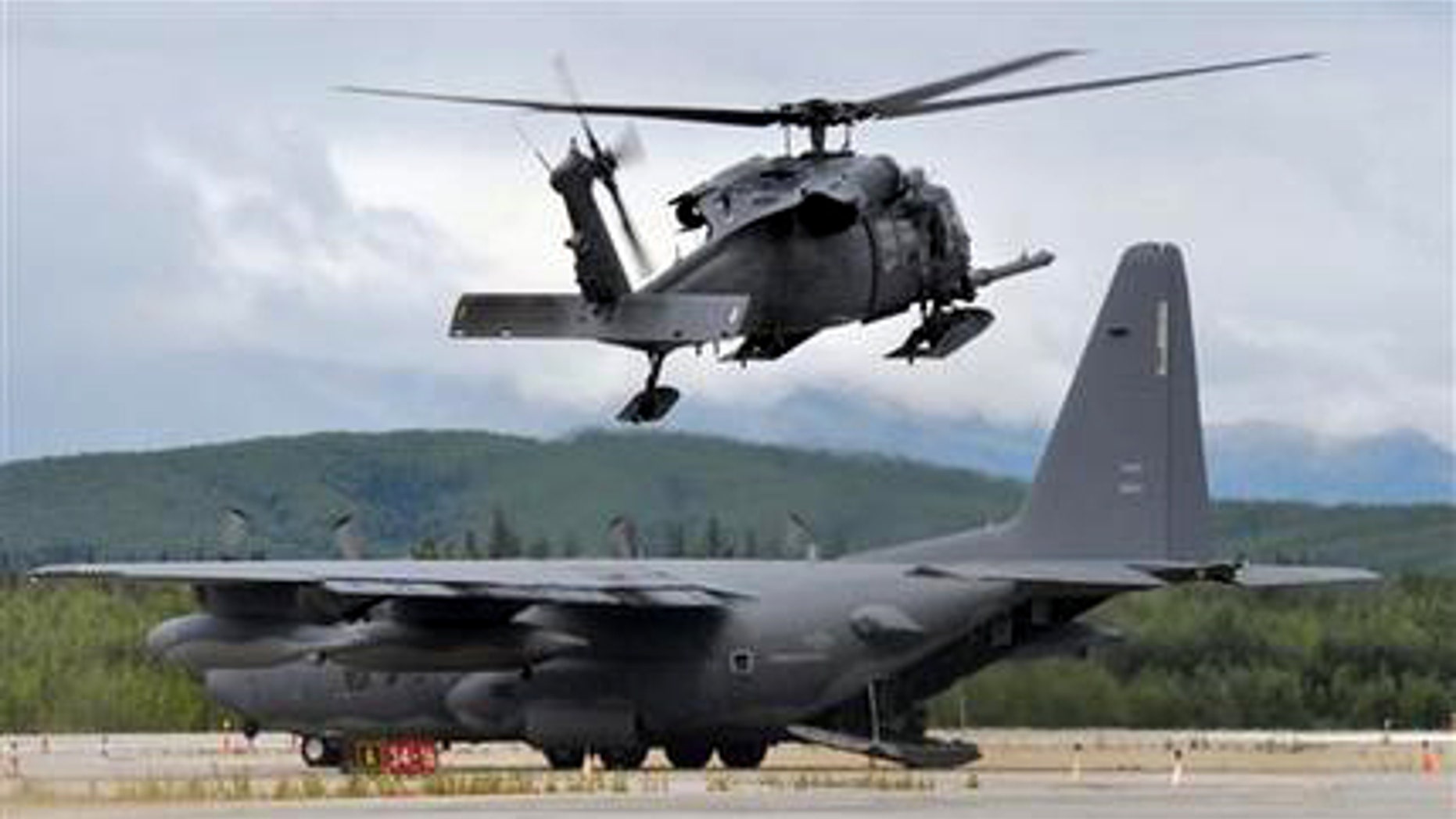 ANCHORAGE, Alaska – A federal investigator looking into a fatal plane crash in Alaska said Monday one of the four survivors told him the small aircraft struck the side of a mountain in fog so thick, it created whiteout conditions.
The single-engine Cessna was carrying all three teachers for the tiny Athabascan village of Anvik when it went down Saturday night in the wilderness, killing one of the teachers just days before classes were set to begin. The pilot also died.
National Transportation Safety Board investigator Clint Johnson said he spoke Monday with survivor Don Evans, a new teacher along with his wife, Rosemarie, who also survived. Evans told Johnson that 20 minutes into the flight the plane ran into a cloud ceiling, then struck the mountain.
Anvik and the other six schools in the Iditarod School District are delaying the start of classes, which were to have started Wednesday.
Shock and grief has rippled through the district, which covers a region slightly larger than Ohio. Even though communities in the district are not linked by road, everyone knows practically everyone and many people are related. People travel by river, winter trails or small planes for gatherings and other activities. Students sometimes get to know teachers and each other through videoconferencing classes, district workers said.
"It's like one big family. It's like we've lost a family member," school district secretary Helen Mwarey told The Associated Press in a telephone interview Monday from district headquarters in McGrath, 140 miles east of Anvik.
District officials and school board members were meeting Monday afternoon to decide when the schools would open, district superintendent Karen Ladegard said. She added classes likely wouldn't start until next week.
Meanwhile, counselors were flying to Anvik to help people cope with the deaths of veteran village teacher Julia Walker, 52, known as Julie, and pilot and Aniak resident Ernie Chase, 66, who grew up in Anvik, according to Ladegard.
"It's a small district and everyone is connected with each other," she said.
Besides Don and Rosemarie Evans, both 32, survivors are their 10-year-old son, Donny, and 8-year-old daughter, McKenzie. All were being treated at Providence Alaska Medical Center in Anchorage, where the children were listed Monday in serious condition, their mother in fair condition and their father in good condition. Ladegard said injuries included broken bones.
The Evans family moved to the community of 85 in June to get to know the residents as they prepared to share a teaching position at the 18-student school, Ladegard said.
Walker was a lifelong Anvik resident and a teacher at the village school for nine years. She also had worked as a school secretary and classroom assistant in her 29 years as a district employee, according to Mwarey.
In that time, she also worked as a preschool teacher. Among her young charges in the village were Tanya and Donald Richardson, who are now in their 20s, said their mother, Renee Richardson. She said Walker's death is a great blow to many.
"She was good friend to everyone here in town. All the kids loved her. She was always there for anyone who needed her," Richardson said. "Everyone is just devastated."
Walker and the Evanses were among teachers from the seven schools who spent last week training in McGrath, 225 miles northwest of Anchorage.
The Cessna, operated by Aniak-based Inland Aviation Service, left McGrath on Saturday evening. Later that night, a beacon transmitting a 911 signal was activated, showing the plane 37 miles west of McGrath. The Alaska National Guard's Rescue Coordination Center in Anchorage coordinated the ensuing search, which was hampered by poor weather, Guard officials said.
Searchers on Sunday reached the site of the crash.
The NTSB's Johnson, also on scene Sunday, said the plane crashed among heavy brush at the steep 1,700-foot level of a 2,000-foot mountain. Plans are under way to hoist the wreckage by helicopter and fly it to McGrath, and likely then to Anchorage, for a better examination.
Johnson described the crash site as very remote and far removed from any road system.
"This is literally in the middle of nowhere," he said.
The deadly crash follows two recent midair collisions in the state, including one that killed an Anchorage family of four.
On July 30, an Anchorage pilot and his family died in a collision between their single-engine plane and another aircraft around Amber Lake near Trapper Creek, 80 miles north of Anchorage. The pilot of the other plane was alone in the aircraft and uninjured.
On July 10, nine people aboard a Piper Navajo and four people in a Cessna 206 were uninjured when the planes collided as they were flying directly toward each other in Lake Clark Pass — a narrow river valley that runs between Anchorage mountains. Both aircraft had minor damage but were able to land safely in Anchorage.