Plan for unidentified remains of 9/11 victims draws protest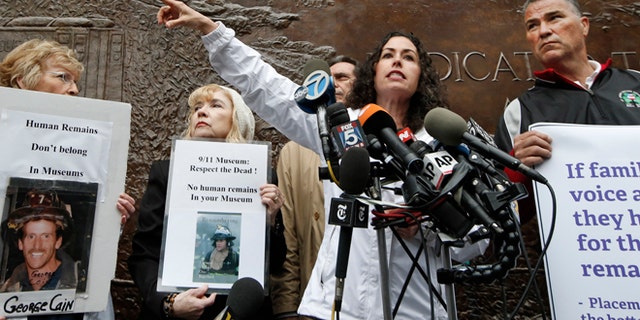 NEWYou can now listen to Fox News articles!
NEW YORK – Some family members of Sept. 11 victims say they will protest when the unidentified remains of those killed at the World Trade Center are returned to the site.
The family members said Thursday that the plan to house the remains in the same building as the National September 11 Memorial Museum is disrespectful.
They want the remains entombed on the adjacent Memorial Plaza.
Retired firefighter Jim Riches said Sept. 11 family members are outraged. Sally Regenhard said they dread the opening of the museum this month. Riches and Regenhard both lost firefighter sons.
City officials plan to move the remains from the medical examiner's office on Saturday.
The city says the remains will be in an area separate from the museum, though in the same building.