Pit bull has long road to recovery after saving unconscious owner from train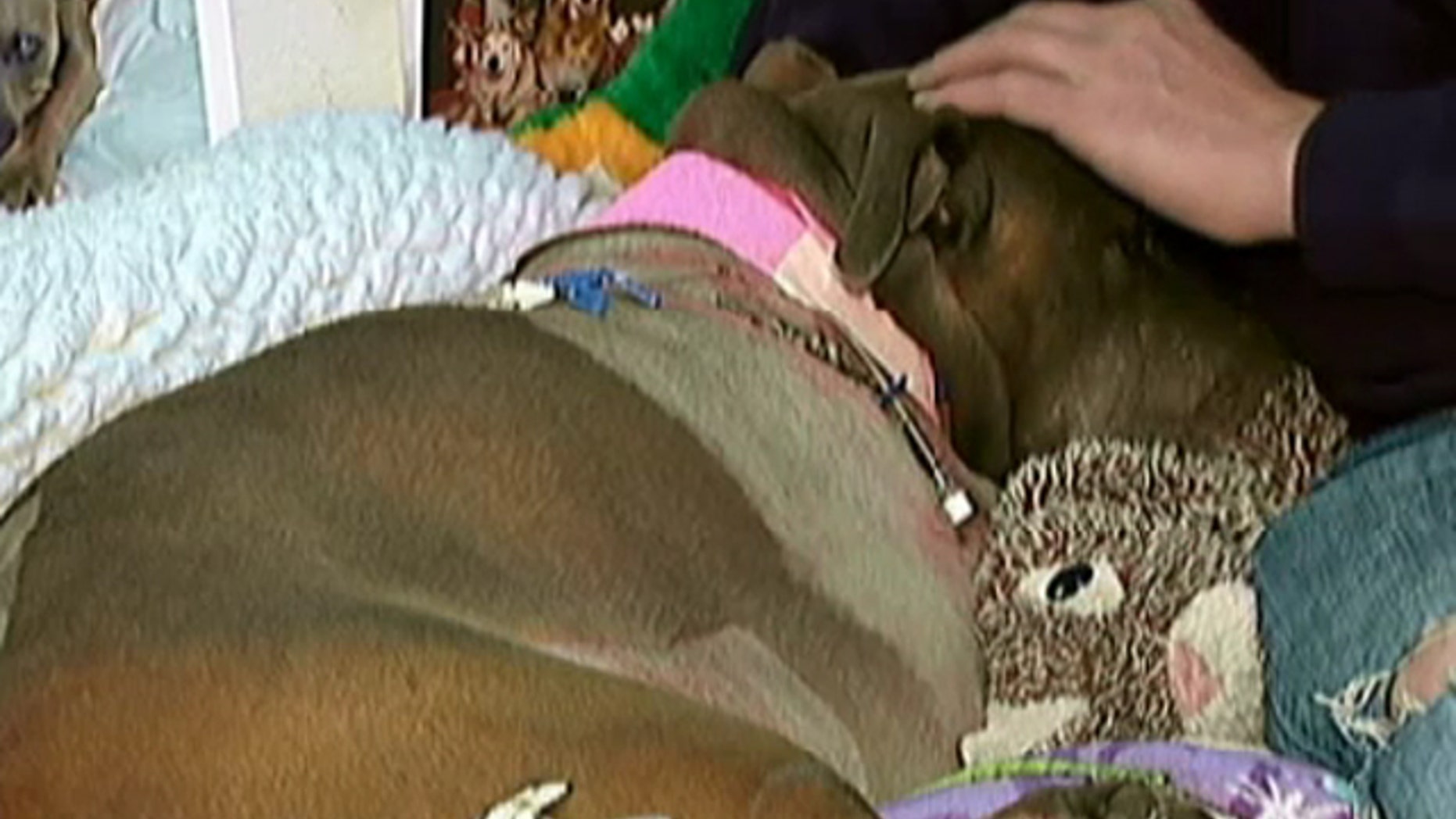 An 8-year-old pit bull named Lilly is being hailed a hero after frantically pulling her unconscious owner from train tracks moments before a freight train barreled through.
The engineer who stopped the train and called first responders saw the dog named Lilly pulling her owner, Christine Spain, away from the tracks around midnight on May 4 in Shirley. The engineer attempted to stop, but couldn't avoid hitting Lilly.
Spain was not injured, but Lilly suffered a complete "de-gloving" of her right foot: all of the muscle and skin were gone. Her pelvis was fractured in multiple locations and she suffered other internal injuries. But even as first police and firefighters arrived at the scene, Lilly stayed by her owner's side.
Lilly was taken to an emergency animal hospital in Acton, where Boston Police Officer David Lanteigne, who'd rescued Lilly three years prior as a therapy dog for his mother who has suffered from alcoholism for nearly her entire life, picked her up and then brought her to Angell Animal Medical Center in Boston, where emergency veterinarians examined Lilly.
Lilly's right front leg could not be saved and had to be amputated, and because of her age, doctors decided not to operate on her pelvis until she had time to recover from the amputation.