Photos: Riot leaves maximum-security prison wing in ruins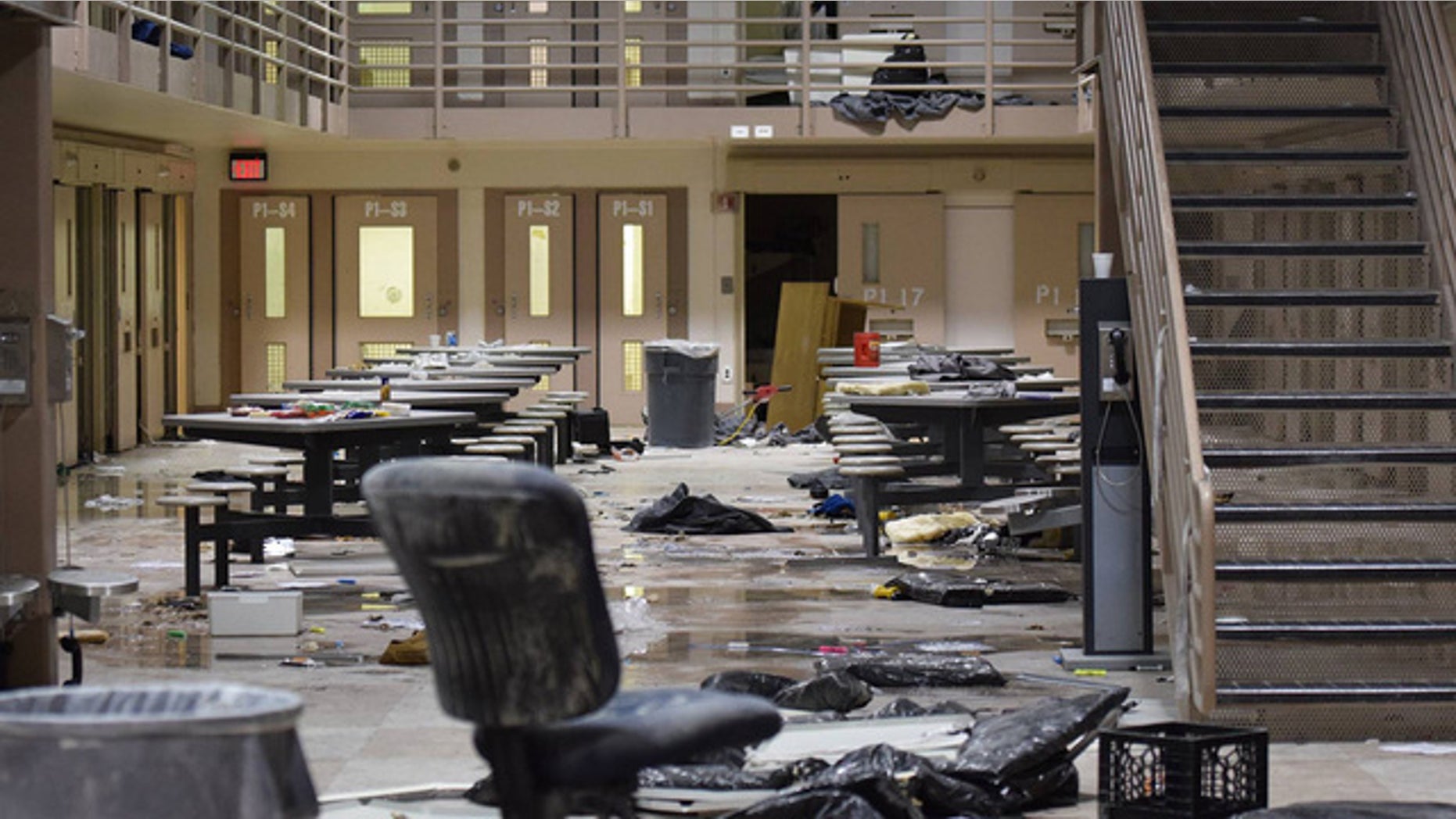 Photos released Tuesday by the Massachusetts Department of Corrections show the destruction caused by a riot inside a maximum security prison Monday night.
After a fight inside the Souza Baranowski prison in Shirley, Massachusetts, groups of inmates refused to be locked back in their cells and started a riot, which lasted about 3 hours and prompted the evacuation of all security personnel in the unit.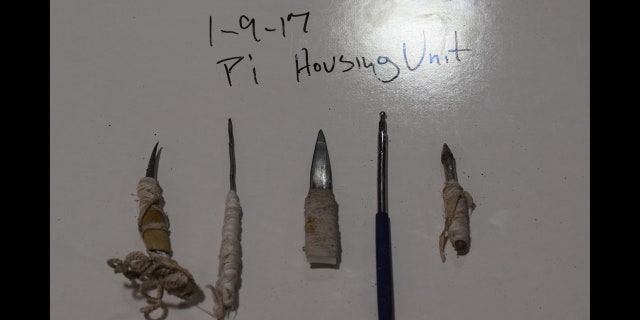 WOMAN CHARGED IN DEADLY HOMECOMING PARADE CRASH GETS LIFE SENTENCES
The prison, which is the current home of former New England Patriot Aaron Hernandez, was put on lockdown after 46 inmates caused significant damage to the prison's P1 Unit.
After the riot was subdued, prison officials told FOX25 the unit was a "total loss."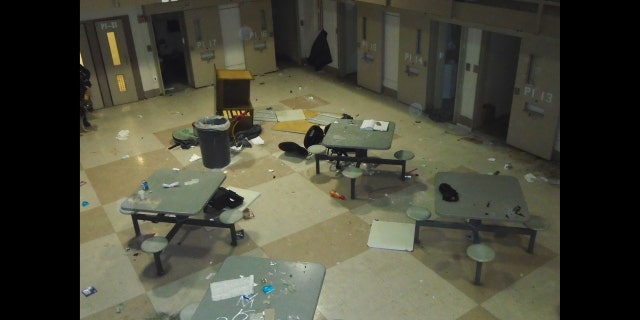 Pictures posted to the Mass DOC Facebook page Tuesday morning showed the aftermath of the riot.
"Sprinkler heads were broken off, camera systems were destroyed, the computer system in the unit was destroyed along with extensive damage to other parts of the unit," DOC Commissioner Thomas Turco said.
In Tuesday's post, Mass DOC officials said disciplinary sanctions will be brought against the inmates who were involved.