Photos of California city hit by Carr Fire show destroyed homes, cars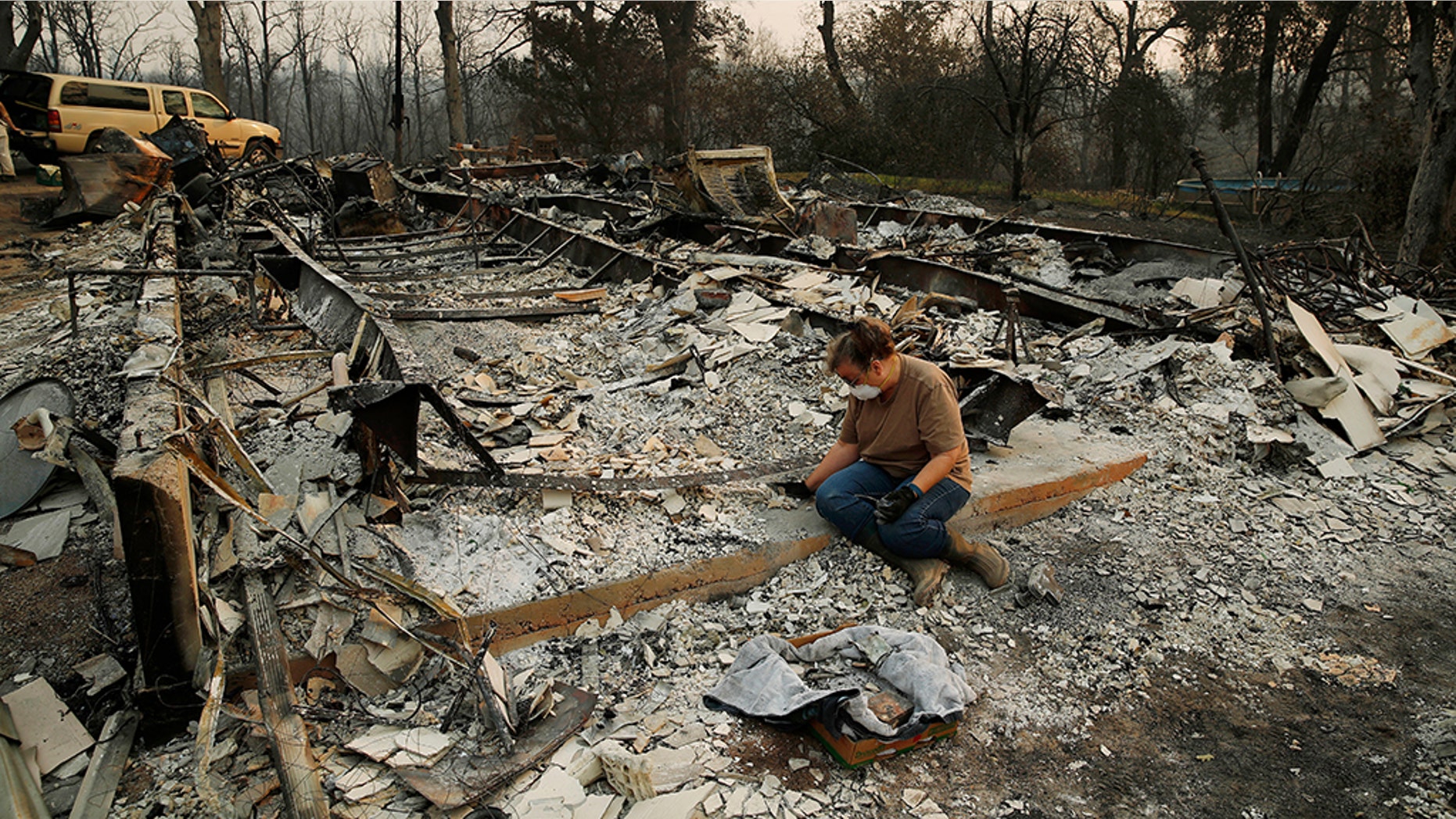 Destruction wrought in a northern California city hit by the Carr Fire this summer has been captured in a series of heartbreaking photos.
The images showed the charred remains of homes, burned-out cars and scorched trees in Redding, which is home to more than 91,000 people.
The city itself has published 360-degree aerial images online showing the extent of the damage in various spots.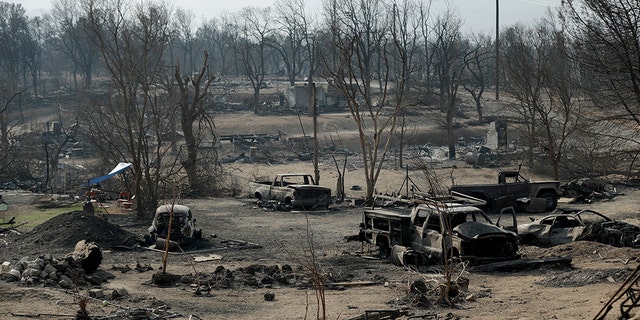 The Carr Fire was triggered July 23 over a vehicle's mechanical failure, fire officials said.
As previously reported, the wildfire spawned a July 26 fire whirl in Redding generating wind speeds of up to 143 mph – the equivalent to an EF-3 tornado – and triggering a wave of destruction.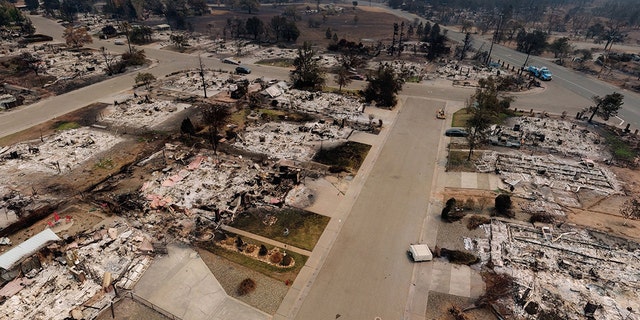 CALIFORNIA'S CARR FIRE MORE THAN 50 PERCENT CONTAINED, BUT STILL GROWING
The National Weather Service (NWS) and Cal Fire's Serious Accident Review team was conducting a storm damage survey regarding the fire whirl, according to an Aug. 2 tweet.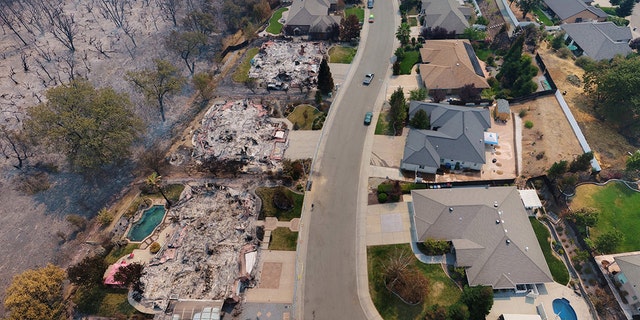 In an infographic, the weather agency explained that a fire whirl is "[a] rotating column of fire induced by intense rising heat and turbulent winds."
"Intense fire whirls can be violent and cause damage similar to tornadoes," it added.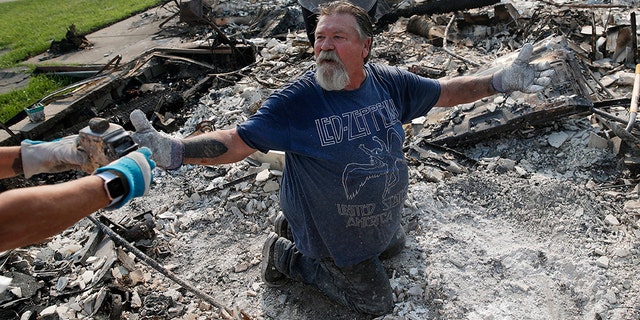 The agency said that the collapse of power lines, trees getting uprooted and tree bark being removed were all reported.
CALIFORNIA'S CARR FIRE MORE THAN 50 PERCENT CONTAINED, BUT STILL GROWING
The nearly three-week-old wildfire that killed eight people and ruined more than 1,000 homes is 59 percent contained, Cal Fire said Sunday.
"Firefighters continue to improve containment lines, while mop-up and patrol efforts continue throuought [sic] the less active areas," the update said.
Fox News' Chris Irvine and The Associated Press contributed to this report.