Photo of baby doing keg stand spurs Arizona State University to investigate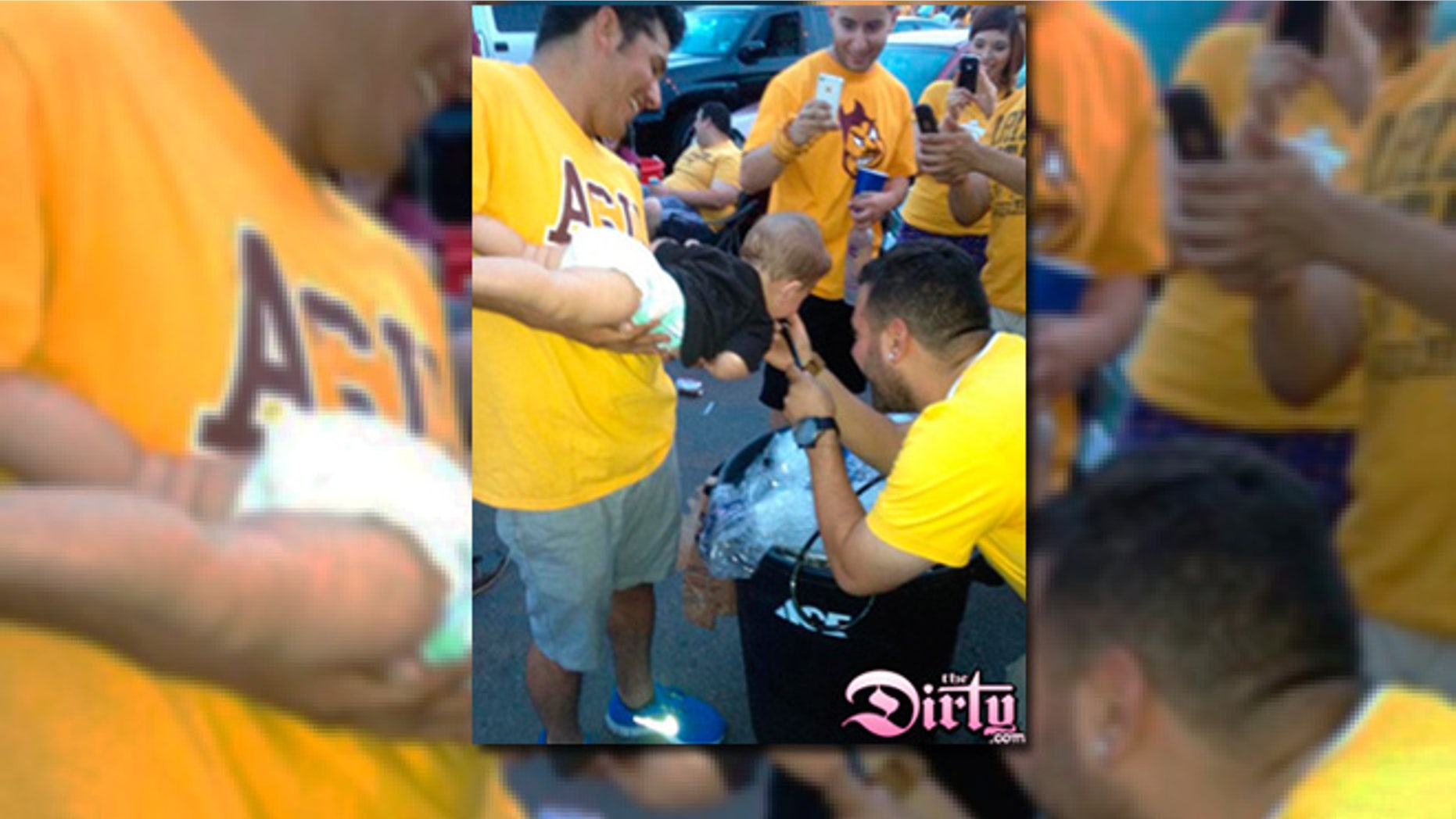 Arizona State University police are trying to determine whether a photo that appears to show a baby being held up by an adult for a keg stand is child abuse or an inappropriate photo opportunity.
It's not clear if the child was actually drinking beer, but you can clearly see the nozzle in his mouth. Onlookers snapped photos as an adult held the child up for a "keg stand," where a person is held upside down and drinks as much beer as he can, MyFoxPhoenix.com reported.
An ASU student reportedly disgusted about the circumstances apparently took a photo and submitted it to the website TheDirty.com.
"I just don't see the joke in it at all," Nik Richie, the website's creator, told MyFoxPhoenix.com. "People are really looking at this saying, even if it was a joke, it is just poor taste and it is terrible parenting."
The photo was reportedly taken while tailgating outside the stadium before Saturday's game.
"If you are an ASU alumni, I know this is a party school and people look at ASU like this is what you do. It is fun and games. It is not."
The Phoenix New Times reported that the school's police are investigating the photo.
"It's not clear if this is a joke or an actual event that occurred," the statement read. "Police are contacting the website that displayed the photo to see if they can determine who posted it."