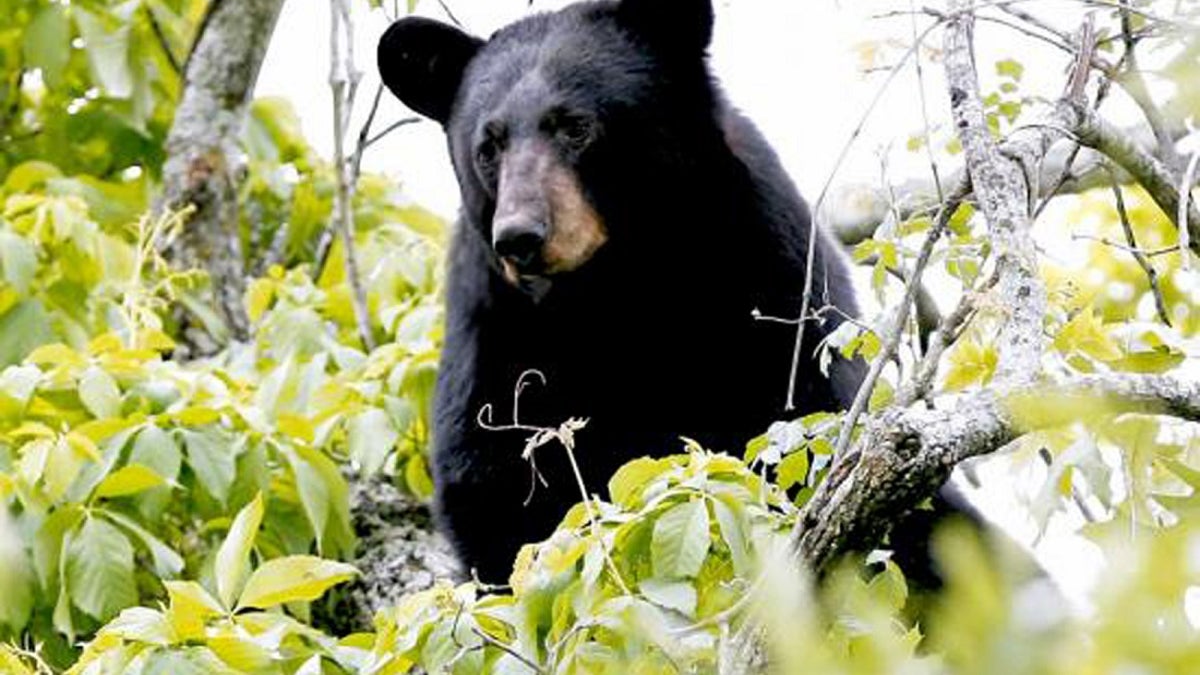 Can I have some?
A bear tried to enter a Connecticut home last week where a woman had been baking brownies.
The Avon homeowner told NBC Connecticut the black bear was on her deck for approximately 30 minutes.
"We have a bear attempting to get into a house and he's not afraid of noise, screaming or yelling or pounding," neighbor Bob Belfiore said in a 911 call. Belfiore had gone to help shoo away the bear, according to WFSB.
5 LIONS ESCAPE FROM A SOUTH AFRICAN WILDLIFE PARK
"He actually left the kitchen area and went to the second set of doors off the deck," Belfiore told the station. "And I tried those and then went to the third set of doors into the living room and attempted to get into those."
"Though it looks cute on the railing, this bear was angry about not being able to get at the food," Belfiore said. "It was a rather harrowing experience although it looks cute in the photos."
The bear left the area when police arrived and no injuries were reported.
PYTHON REAPPEARS IN ALASKA HOME 2 WEEKS AFTER DISAPPEARANCE
The Connecticut Department of Energy and Environmental Protection stated on its website that it is a common misconception that tagged bears are "problem bears."
"Most tagged bears have not been caught as problem bears, but rather as part of a project to research the state's bear population," according to the department's website.
Bears handled by the department receive two tags, one in each ear, and the yellow color indicates the department encountered the bear in 2016.