Philly duck boat tours resume after fatal crash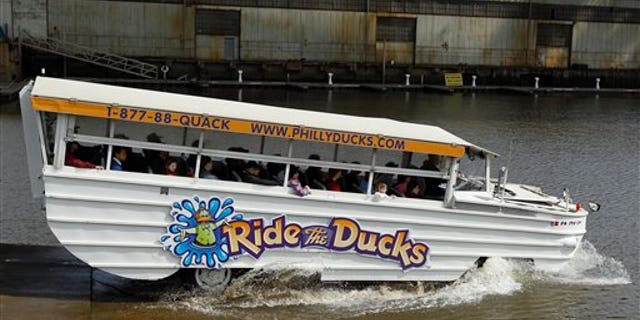 PHILADELPHIA – Amphibious duck boat tours have resumed in Philadelphia nine months after a deadly collision with a barge forced their suspension.
A Ride The Ducks tour boat splashed into the Delaware River on Thursday morning on a scaled-down route a day after media members were given a preview tour.
The Norcross, Ga.-based company cut the water portion of the tour from 30 minutes to 10 minutes on a route that goes only about 100 feet from shore.
The tours had been suspended since a tugboat-steered barge struck a disabled duck boat July 7. It sank it and dumped passengers into the water. Two Hungarian tourists died.
The National Transportation Safety Board says the tugboat pilot was distracted by cell phone calls about a family emergency. Federal prosecutors are reviewing the case.