Philando Castile's girlfriend reaches $800G settlement over police shooting
The girlfriend of Philando Castile, the cafeteria worker who was shot and killed in 2016 by a Minnesota police officer during a traffic stop, will receive $800,000 in connection to the killing.
Diamond Reynolds and her daughter, who was 4 when Castile was shot in front of them, will receive $675,000 from the city of St. Anthony, Minn., with an additional $125,000 from the city of Roseville and the League of Minnesota Cities Insurance Trust.
Reynolds, who live-streamed the shooting aftermath on Facebook, was not physically injured, and claimed emotional distress and false arrest in connection to the incident.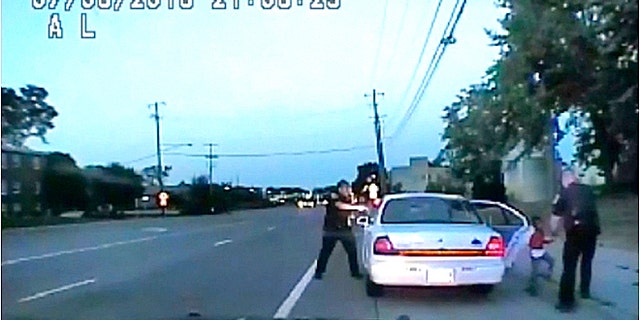 "While no amount of money can change what happened, bring Philando back, or erase the pain that my daughter and I continue to suffer, I do hope that closing this chapter will allow us to get our lives back and move forward," Reynolds said in a statement, according to the New York Daily News.
A portion of the funds will be placed into a trust for Reynolds' daughter's education, a St. Anthony press release stated.
The new settlement comes five months after the Minnesota city agreed to pay $3 million to Castile's mother.
St. Anthony Mayor Jerry Faust said in a statement that the settlement "opens the door to continued healing within our community."
Castile was driving in Falcon Heights in July 2016 when Officer Jeronimo Yanez pulled over Castile and shot him after he said he was armed.
Yanez was acquitted of manslaughter and other charges.
The Associated Press contributed to this report.