Philando Castile shooting: Police car dashcam footage released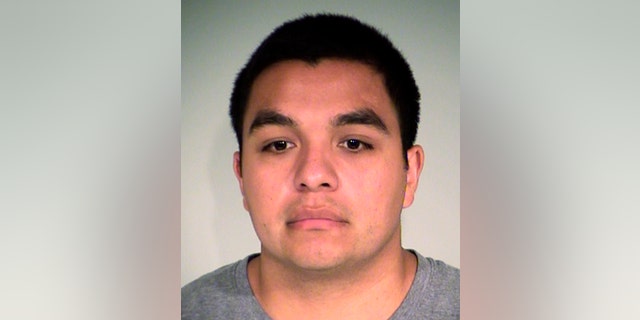 Authorities have released dashcam footage of the traffic stop in which Minnesota police officer Jeronimo Yanez fatally shot black motorist Philando Castile.
The squad-car video, which filmed the encounter between Yanez and Castile, shows the officer firing seven gunshots at the motorist during a traffic stop last July.
WARNING: EXTREMELY GRAPHIC CONTENT
The graphic footage is evidence from the trial of Yanez, who was let go from the St. Anthony police force last week after he was acquitted of manslaughter in the shooting death of Castile.
The dashboard camera shows the shooting itself -- unlike the Facebook live video that was filmed by Castile's girlfriend Diamond Reynolds in the aftermath of the shooting.
The video shows Yanez following Castile's car, then pulling it over. Yanez approaches Castile's car and asks for a driver's license and proof of insurance.
PHILANDO CASTILE SHOOTING: OFFICER YANEZ ACQUITTED OF MANSLAUGHTER, DISMISSED FROM POLICE FORCE
Castile then gives the proof of insurance to Yanez through the driver's side window. Castile is then heard saying, "Sir, I have to tell you, I do have a firearm on me."
Castile had a permit to carry his weapon.
Yanez then reaches for his own gun, pulls it from the holster and tells Castile not to reach for his gun. There is shouting, and Yanez screams "Don't pull it out!" before he fires seven shots into the car.
The video shows Yanez's backup, Officer Joseph Kauser, standing on the passenger side of the vehicle, jumping back and retreating when the shots were fired.
PHILANDO CASTILE SHOOTING: BLACK GUN OWNERS WORRIED BY ACQUITTAL IN OFFICER-INVOLVED SHOOTING
After the shooting, the video shows Yanez standing at the car window, with his gun drawn for some time. Reynolds' then-4-year-old daughter starts to get out of the car and is grabbed by an officer. The video then shows help arriving at the scene.
Yanez's defense attorney argued the officer "did what he had to do" when he shot Castile. Yanez testified that he feared for his life after Castile refused to put his gun away.
The Associated Press contributed to this report.