Philadelphia police arrest 2 suspects in quadruple execution-style killing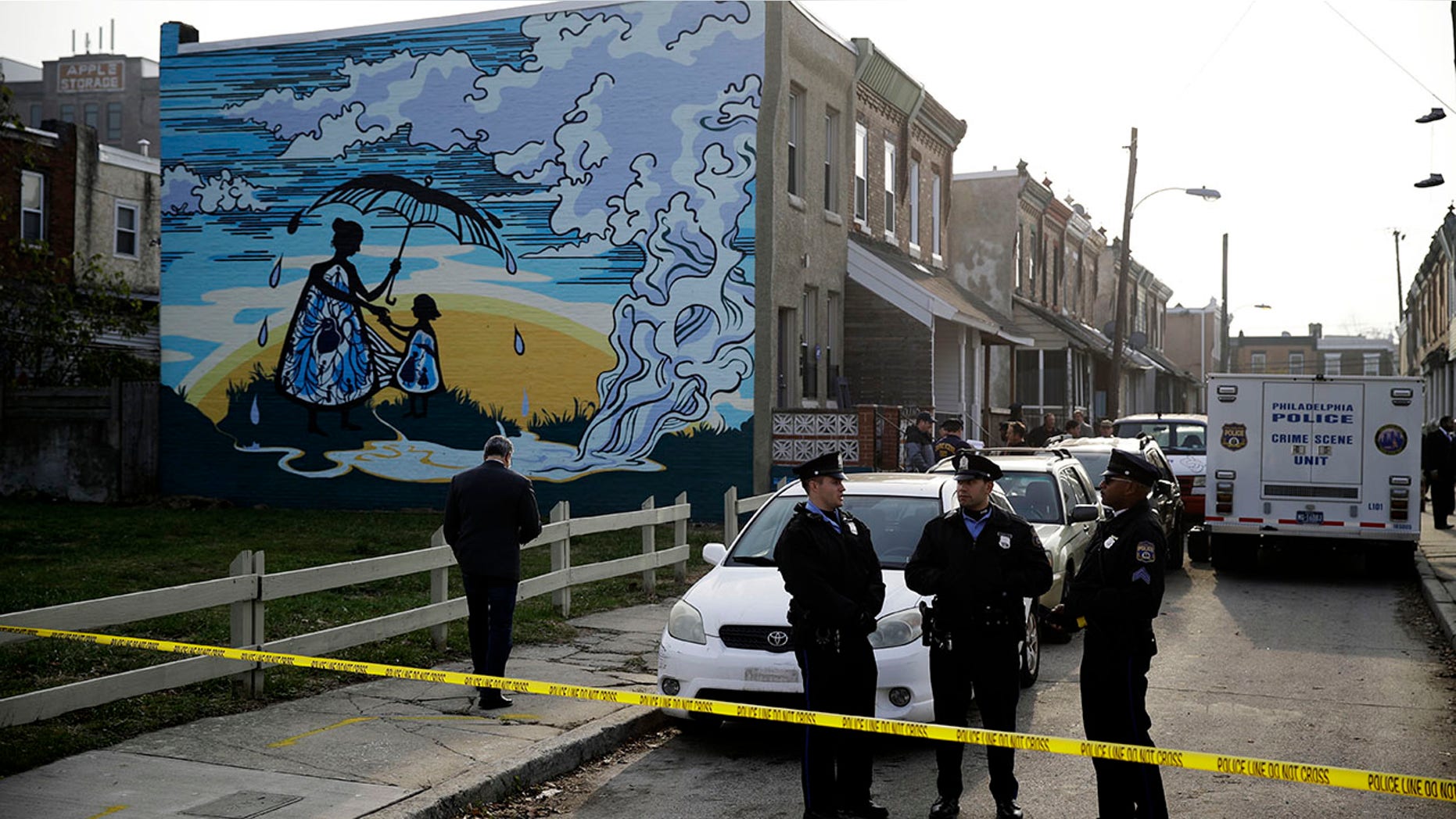 Two people doing renovations in a Philadelphia basement stumbled upon a stash of drugs -- and were gunned down execution-style last week alongside two others during a failed bid to sell the illicit substance, cops said Thursday as they announced the arrest of two suspects.
Police identified one of the suspects as 32-year-old Jahlil Porter, who has nine prior arrests on his record and is now facing murder and robbery charges related to the killings, according to reports. The second suspect has not yet been identified and police are expected to issue a warrant for a third individual's arrest.
"Sadly, all four of these individuals were executed, there's no ifs, ands, or buts about it," Philadelphia Police Commissioner Richard Ross said last week after each of the victims were found with a single gunshot wound to the back of the head. "This is an absolutely evil thing to do. There is no way in the world people should have met their demise this way."
The four killed were identified as 31-year-old William Taylor, 28-year-old Akeem Mattox, 20-year-old Tiyaniah Rakele Hopkins and 17-year-old Yaleah Hall.
Hopkins and Hall were sisters and Taylor and Mattox were cousins believed to have been living at the home in which they were killed, according to FOX29. Their bodies were found Nov. 19.
Investigators say Taylor and Mattox were renovating the home when they came across a stash of drugs. Police have not revealed what kind of drugs were found or what size the stash was, but Ross on Thursday said the amount was so minuscule "it will blow your mind," Philly.com reported.
Homicide Chief Jack Ryan said the two male victims "tried to broker a deal for the drugs" after finding them. Investigators say the alleged killers agreed to purchase the stash, but went inside the home with the intent of robbing the victims instead, according to FOX29.
Police on Thursday described the two sisters who were killed as "innocent bystanders" who had nothing to do with the drug deal.
A vigil will be held for the victims Thursday night.