Philadelphia pastor's wife shoots would-be mugger who attacked husband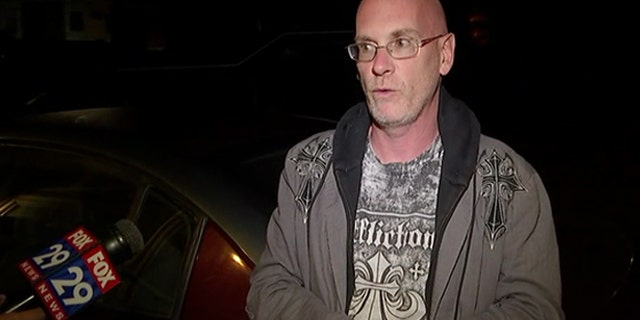 NEWYou can now listen to Fox News articles!
The 38-year-old wife of a Philadelphia pastor shot and wounded a shotgun-wielding mugger who attacked her husband, according to a report Friday.
The woman pulled the weapon out of her handbag Thursday night and fired once after the would-be robber hit her husband in the head with the butt of the shotgun, Fox 29 Philadelphia reports. Police said she shot the 66-year-old suspect in the leg.
"He didn't get anything except the bullet, which is good," Robert Cook, pastor of St. James Lutheran Church in the city's Frankford section, told the station.
Police said the suspect confronted the pastor, his wife, and their 12-year-old son as they were getting out of their vehicle after returning home around 11 p.m.
Cook, 48, told the station what happened after he spotted the suspect hunched over.
"All of a sudden he was 6-foot-tall and in my face," Cook said. "He had hit me in the head and I bent over for a second. He grabbed the wallet and broke the chain and then somehow when my wife shot him the wallet ended up on the deck."
Cook ran after the suspect who got away by grabbing onto the roof-rack of a passing SUV.
Police found the man near a hospital, limping and bleeding from a wound to his right leg, Fox 29 reported.
The pastor's wife was a licensed gun owner, according to the station.
Click here to read more from Fox 29 Philadelphia.