Philadelphia man partly blinded by fireworks shares harrowing story to warn Fourth of July revelers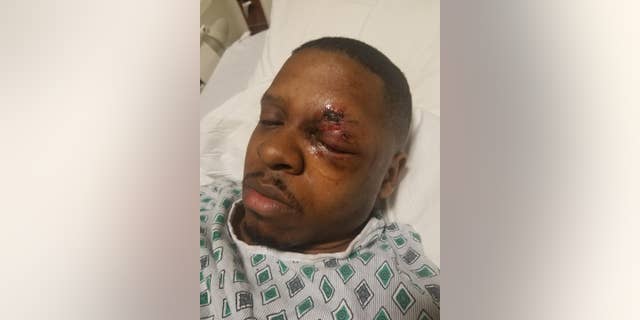 As a Philadelphia Eagles fan, this past Super Bowl Sunday should have been one of the best days of Rasaan Urquhart's life — but the late-night celebrations quickly turned into a nightmare for the 25-year-old.
Urquhart joined tens of thousands of Eagles fans on the streets of Philadelphia after the NFL team's first championship on Feb. 4. He was helping a young woman set off a firework when it malfunctioned and blew up in his face.
"It was a shock once it happened. It took me to the ground," Urquhart, a father of two, told Fox News. "I knew I was blind instantly."
MISSOURI MOM WARNS ABOUT DANGER OF HOT SLIDES AFTER GIRL, 4, SUFFERS SECOND-DEGREE BURNS
With his face bleeding and eye pounding, Urquhart got in contact with a local police officer who escorted him to a nearby hospital, which later transferred him to Wills Eye Hospital for surgery.
"I knew I was blind instantly."
Dr. Philip Storey, a retina surgeon at Wills Eye Hospital who performed Urquhart's operation, said the Philadelphia man had a very large laceration in the back of his eye. It took two hours to suture the wound and patch the area up.
Urquhart returned to Wills Eye Hospital for several checkups with Storey to see how his eye was progressing after surgery.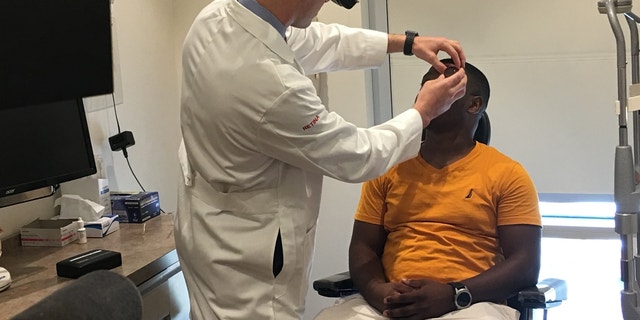 "We weren't sure he would recover any vision and he did not, unfortunately," Storey told Fox News. "He's totally blind in it."
However, Storey still considers Urquhart one of his success stories.
TEXAS MOM'S VIRAL SUNBURN HACK WORKS, BUT IT'S NOT 'MAGICAL CURE,' DERMATOLOGISTS WARN
"In a lot of ways he was lucky. The other eye wasn't affected. He could have ended up being blind in both eyes," Storey said.
As people across the U.S. set off fireworks and prepare for various light shows, Urquhart said he wanted to share his story to urge others to be safe this holiday.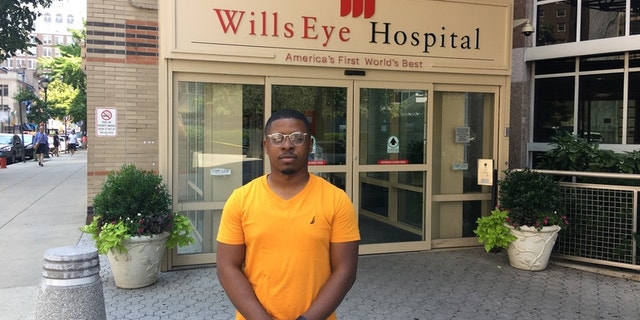 "I don't believe anybody should use them if they're not a professional," he said.
Storey echoed Urquhart's advice, adding that he sees an uptick in fireworks-related injuries around the Fourth every year.
"Even smaller fireworks, like sparklers can cause lots of damage," Storey explained. "People can even lose an eye over champagne corks — always use a towel when popping that cork off."
NORTH CAROLINA FIRE DEPARTMENT WARNS FIREWORKS INSIDE CHILDREN'S TOYS ARE BEING SOLD IN TOWN
A recent change in Pennsylvania law, which allows locals who are 18 or older to purchase "consumer-grade" fireworks such as firecrackers, Roman Candles and bottle rockets, makes Storey even more worried.
"We're concerned more access to greater fireworks will lead to more severe injuries," Storey said of the law.
Urquhart plans to enjoy fireworks from a distance this year — and he recommends others do the same.
"Be safe, and keep your distance," he suggested.
The 25-year-old said he's happy to report he's back on his feet and improving every month.
"Sometimes when you wake up with one eye it kind of gets to you," Urquhart said. "But recovery has been great. I'm back on my feet doing everything that I used to do when I had two eyes."