Philadelphia ICE protests turn violent as police clear out demonstrators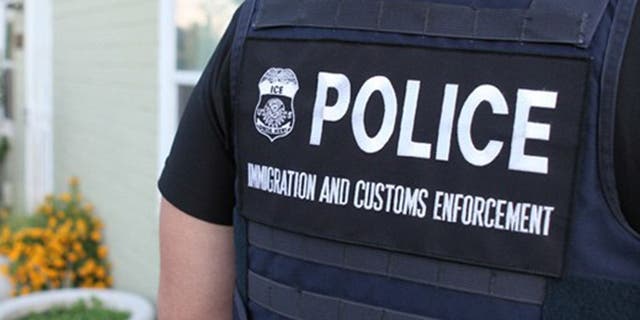 Police got into violent scuffles with protesters in Philadelphia on Tuesday, reportedly hauling away at least a dozen people who had been blocking the front door of an Immigration and Customs Enforcement (ICE) office.
Philadelphia Police started directing the protesters away from the Center City office around noon Tuesday, but some of the removals turned violent. Video footage broadcast on local news stations showed some of the protesters scuffling with police. The exact number of arrests was not immediately clear.
"You said if we took the tents down you would arrest nobody. But you still arrested people what the f--- is wrong with you?" one of the protesters tells police in a video clip.
"You have no shame. You have no words. That's why you are a f------ cop. That's why you never finished high school," the protester continued.
The demonstration came amid a national debate over the Trump administration's zero-tolerance immigration policies, and followed similar protests across the U.S.
Protesters in Philadelphia had camped outside the office and had taped up signs on its front door and a nearby garage entrance with the messages "ICE is rounding up people in a sanctuary city" and "Abolish ICE, the police and the Pentagon," Philly.com reported.
"Sometimes you have to use your bodies to stop injustice from happening," Amy Gottsegen, 22, told the website.
It reported that police pushed back 40 demonstrators from the area and removed at least a dozen more from the scene. Trash left behind included plastic water bottles and pizza boxes.
"U.S Immigration and Customs Enforcement fully respects the rights of all people to voice their opinion peacefully without interference. ICE and its employees have been given the honor of a special public trust," the agency told Philly.com in a statement. "In keeping with this trust, ICE's enforcement activities are conducted with integrity and professionalism."