Philadelphia DA says grand jury will launch probe into deadly building collapse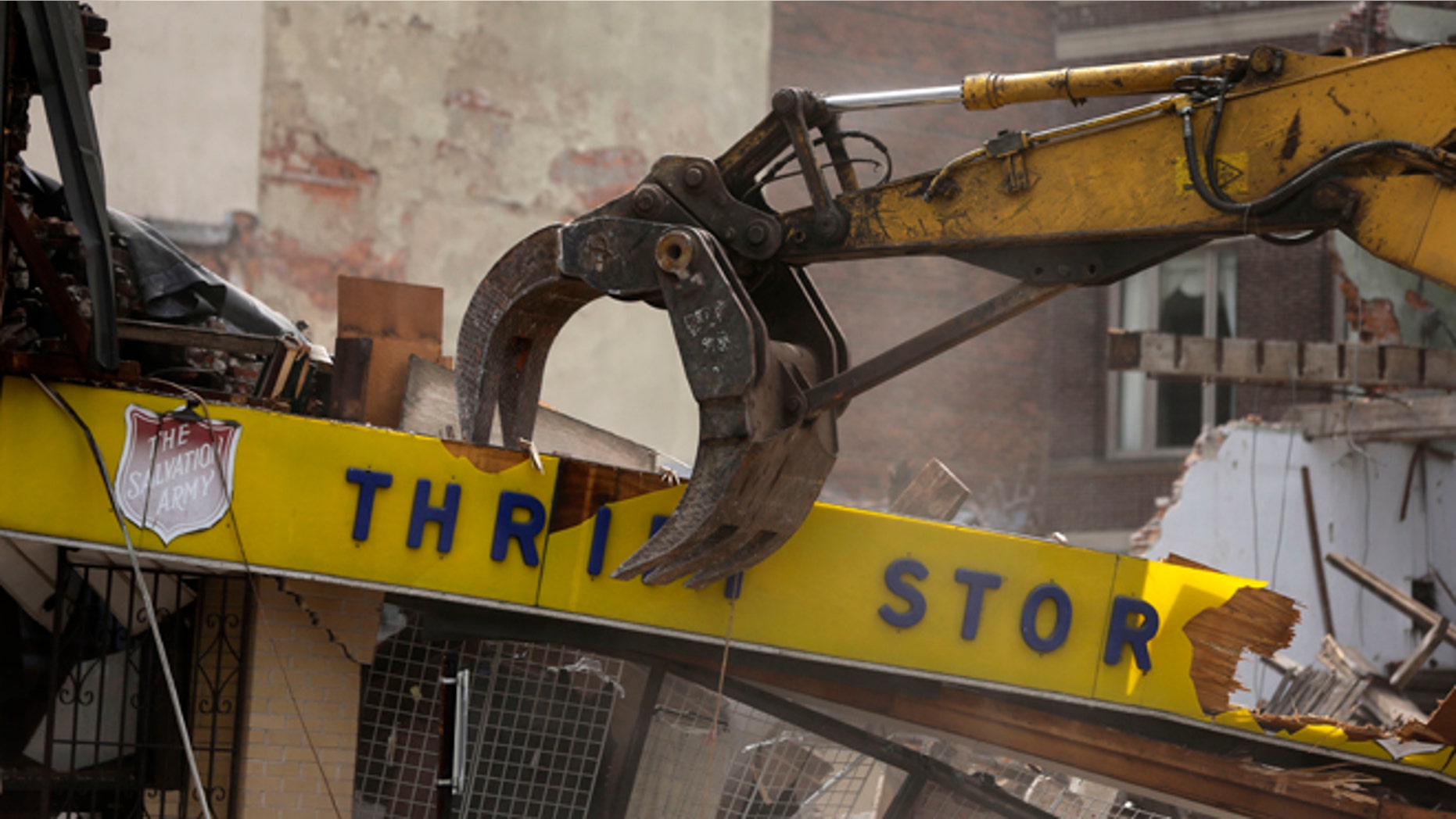 PHILADELPHIA – The city's top prosecutor announced Monday he would convene an investigating grand jury to look into a building collapse that killed six people and injured 13 others last week.
District Attorney Seth Williams said the "scope and depth" of the grand jury process will help prosecutors, the city and others to "completely and appropriately investigate" the accident, which happened as a downtown building was being demolished and collapsed onto a neighboring Salvation Army Thrift Store on Wednesday, killing two employees and four customers.
The grand jury will hear from witnesses, gather information and other documents as it looks into everything that preceded and allowed for the collapse, Williams said.
"I know Philadelphians demand action. I heard their voices loud and clear," Williams said at a news conference. "We want Philadelphians to be patient as we gather all the evidence."
Also Monday, City Council was planning to announce the formation of a special committee to conduct a broad review of procedures and regulations regarding licenses and permits, construction and demolition, the certification of workers, building maintenance and other issues.
In the fallout of the collapse, officials have begun inspecting hundreds of demolition sites citywide in recent days. Mayor Michael Nutter said Friday that the city was preparing to implement sweeping changes in its regulations of building demolition.
Police allege a heavy equipment operator was high on marijuana when the collapse happened. He surrendered Saturday to face charges in the deaths.
The excavator operator, Sean Benschop, faces six counts of involuntary manslaughter, 13 counts of recklessly endangering another person and one count of risking a catastrophe. His attorney said it was an accident and his client is not responsible for it.
A demolition permit indicates that contractor Griffin Campbell was being paid $10,000 for the job. Campbell's lawyer, Kenneth Edelin, has advised Campbell not to comment to the press, according to a woman who answered the phone at Campbell's home.