Philadelphia Catholic school teachers end strike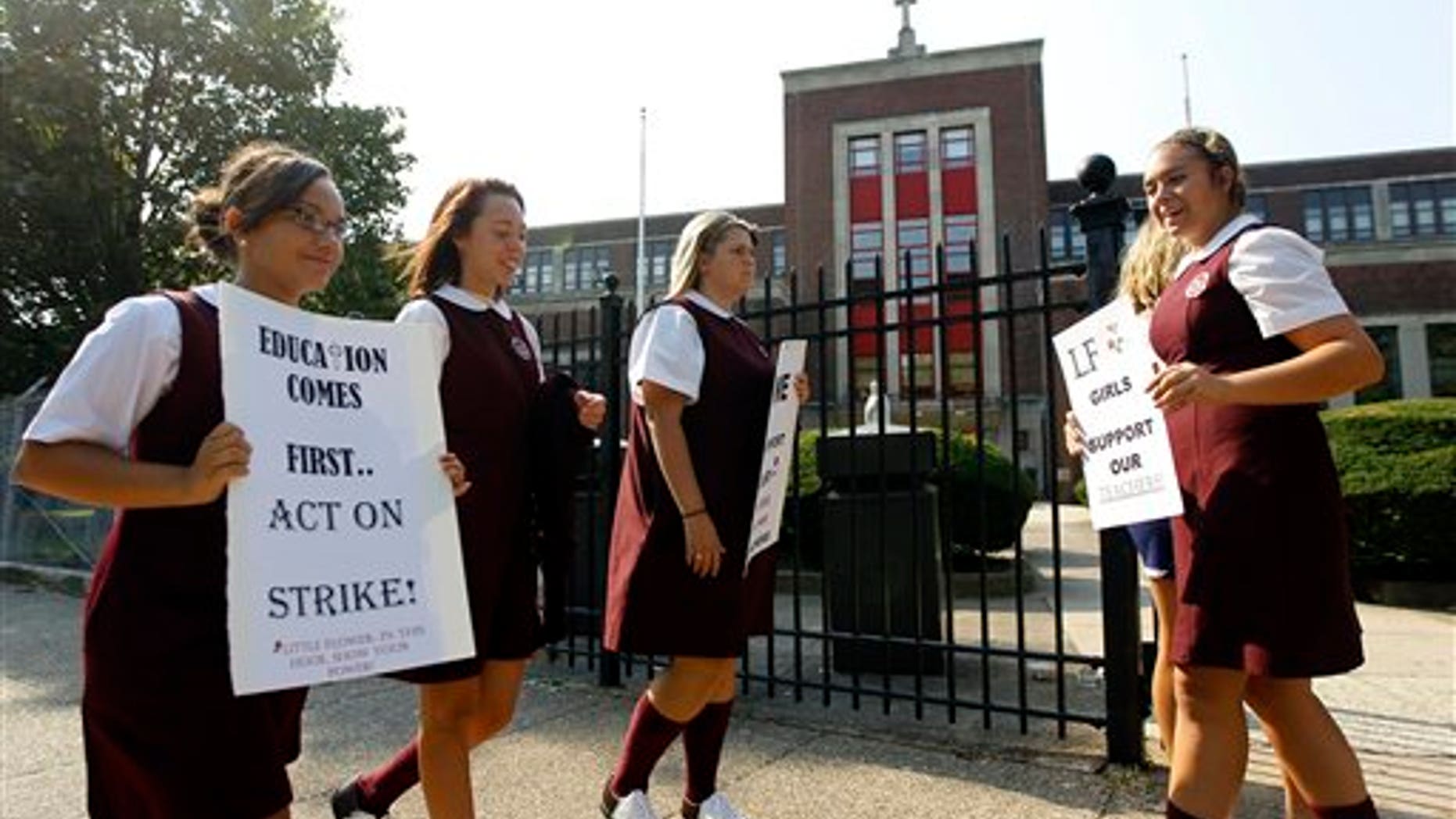 PHILADELPHIA – Students at Roman Catholic high schools in the Philadelphia area will be returning to class now that a teachers strike has ended.
Lay teachers voted Monday to approve a new contract with the archdiocese.
The deal means 17 Catholic high schools in the region will reopen Tuesday after being closed for four days.
More than 700 teachers went on strike Sept. 6, citing issues including sick leave and the use of part-time instructors.
Classes were held during the first days of the strike, with about 16,500 students attending orientation activities. But the archdiocese canceled school as the work stoppage continued.
Teachers union President Rita Schwartz says the three-year deal includes important job security provisions. Church education officials say the contract will allow for more instructional time.