Petition seeks to keep Stallions nickname of new Kentucky high school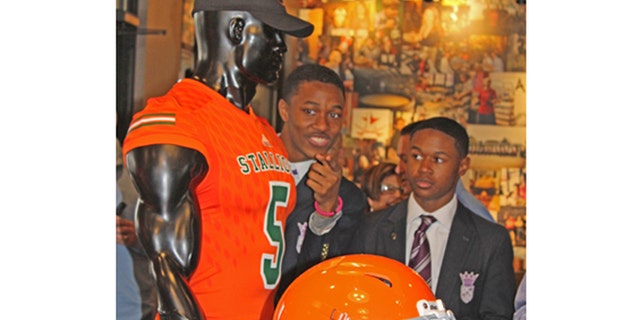 A battle erupted this week over a new high school's Stallions nickname in Kentucky's bluegrass country.
The controversy broke out Monday when Frederick Douglass High School unveiled its new mascot. The school, named for the 19th century abolitionist, is being built on a portion of a storied Lexington farm that produced several Kentucky Derby winners.
A day later, the school district ditched the nickname, Fox 56 Lexington (WDKY-TV) reports. The about-face came after a petition was circulated that called the Stallions nickname "inappropriate and sexist." The petition demanded a more-gender neutral choice.
But that sparked another petition to keep the Stallions name, according to a report Friday.
The second petition has gathered more than 700 signatures, WKYT-TV reports.
"The point of the Stallions was not to denounce women, but to honor the rich history of the land the school is being built upon," the petition states, according to the station.
The school's address was once Hamburg Place farm. The famous horses sired there include Alysheba, winner of the 1987 Kentucky Derby and Preakness, and Sir Barton, winner of the 1919 Triple Crown.
School Superintendent Manny Caulk says Keeneland racecourse's green and orange silks will still be the school's colors and a horse image will still be the school's logo.
But incoming students will choose a new nickname.
"We've already received suggestions of Thoroughbreds or Racers as possible alternatives, and we will solicit additional ideas from our students before they choose a horse-themed mascot grounded in the land's equestrian heritage," Caulk said.