Petition calls for Missy Elliott statue to replace Confederate monument in Virginia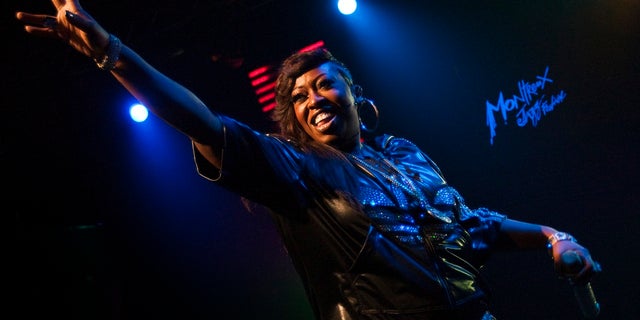 A petition to have a statue of rapper Missy Elliott replace a Confederate monument in Virgina has garnered more than 27,000 signatures in less than a week.
The Change.org petition, started by Nathan Coflin, calls for replacing a Confederate monument in Portsmouth, near the intersection of Court and High Streets, saying Elliott is the "true Portsmouth native hero" whose statue deserves to be in its place.
"Who better to encapsulate the culture and spirit of the city enshrined in a new monument than Grammy Award-winning rapper, dancer, and record producer Missy "Misdemeanor" Elliott?" the petition stated.
PARIS HILTON SAYS SHE COULD'VE BEEN LIKE PRINCESS DIANA IF SEX TAPE WASN'T RELEASED
The Grammy Award-winning rapper was born in Portsmouth in 1971. Coflin wrote on Twitter he has a few ideas about what the Missy Elliott monument should look like, but is open to suggestions.
"Together we can put white supremacy down, flip it and reverse it," the petition said.
Elliott responded to news of the petition on Twitter last week, saying: "I don't know what to say just to see this warms my heart and it's so humbling to me."
Calls to remove Confederate monuments began last week in the wake of the Charlottesville rally that left one woman dead when a vehicle rammed into a group of counter-protesters.
NICKI MINAJ'S EX-BOYFRIEND MEEK MILL ARRESTED FOR RECKLESS ENDANGERMENT
Portsmouth Mayor John Rowe said last week he wanted the Confederate monument to be moved to Cedar Grove Cemetery, calling it a "perfect place for it," The Virginian-Pilot reported.
"People understand that it's a memorial to the dead. Putting it in a cemetery is appropriate," Rowe said at a news conference.