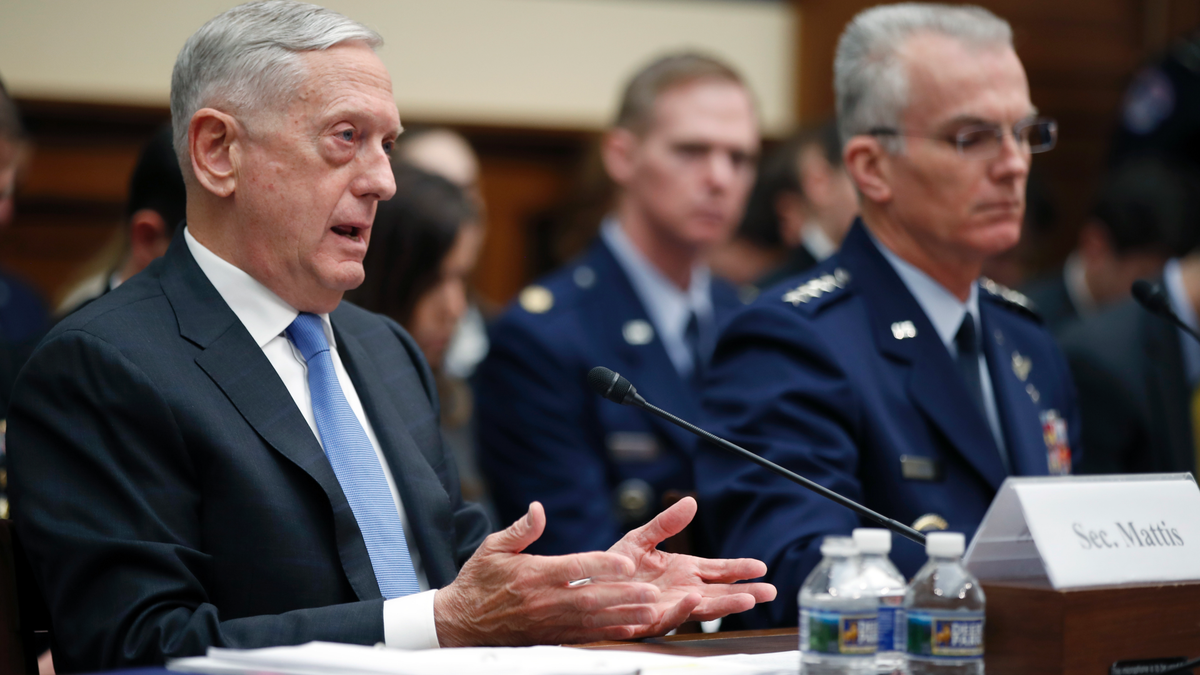 WASHINGTON – Forty-five billion dollars. That's how much the Pentagon says the Afghan war is costing American taxpayers, and with no end in sight they may have to keep footing that bill for years to come.
Lawmakers, skeptical about the prospects of victory, grilled the Trump administration Tuesday on the direction of the nation's longest-running war, now in its 17th year. The Senate Foreign Relations Committee hearing comes after a wave of shocking militant attacks in Kabul that killed more than 200 people.
Randall Schriver, the Defense Department's top Asia official, said the $45 billion total for the year includes $5 billion for Afghan forces and $13 billion for U.S. forces inside Afghanistan. Much of the rest is for logistical support. Some $780 million goes toward economic aid.
The costs now are still significantly lower than during the high point of the war in Afghanistan. From 2010 to 2012, when the U.S. had as many as 100,000 soldiers in the country, the price for American taxpayers surpassed $100 billion each year. There are currently around 16,000 U.S. troops in Afghanistan.
Both Republican and Democratic senators highlighted the scale of the continuing outlay from Washington. Six months ago, President Donald Trump unveiled his strategy for turning the tide in the war, setting no time limit on the U.S. military's involvement in the war-battered country, saying it would be based on conditions on the ground.
Tens of billions are "just being thrown down a hatch in Afghanistan," said Republican Sen. Rand Paul of Kentucky. "We're in an impossible situation. I see no hope for it."
Democratic Sen. Ed Markey of Massachusetts suggested that those funds could be more effectively spent in saving American lives by investing in treatment for those suffering from opioid abuse. He cited research that two months of Afghan spending could fund an opioid center in every county in the United States.
Painting a bleak picture of the Afghan political and security situation, Democratic Sen. Jeff Merkley of Oregon complained that every couple of years, U.S. administrations claim the corner is being turned in the Afghan war. He listed problems with corruption, government dysfunction and Afghan security forces, and said U.S. hopes of using military pressure to compel the Taliban to reach a political settlement were unrealistic.
"Why do the Taliban want a political settlement? They now control more territory than they did since 2001," Merkley said.
Deputy Secretary of State John Sullivan, who visited Kabul and met with President Ashraf Ghani and other Afghan government members last week, conceded it wasn't a "rosy situation."
"The attacks last month were a real shock to many people in the government," Sullivan said. "I don't want to come here and say, Henry Kissinger-like, that peace is at hand ... but we've got a policy that we believe in. We want to stick to it."
He said the U.S. remains committed to brokering peace talks between the government and the Taliban. When Trump declared last week that the U.S. would no longer talk with the militant group, Sullivan said the president's thrust was that "significant elements" of the Taliban are committed to violence and not prepared to negotiate. Sullivan said Ghani shared that view.
But Sullivan added that the insurgent group isn't monolithic and the focus is on peeling off "those elements of the Taliban that we can reconcile with."
Separately, Defense Secretary Jim Mattis defended the decision to keep U.S. forces in Afghanistan, saying it was to prevent "another 9/11" being hatched from there. He told the House Armed Services Committee that the U.S. regional strategy "puts the enemy on the path toward accepting reconciliation."
____
Associated Press writers Richard Lardner and Robert Burns contributed to this report.