Pennsylvania's top prosecutor to publicly discuss charges against her amid calls to resign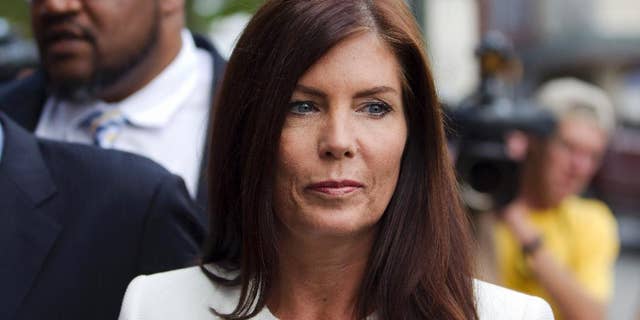 NEWYou can now listen to Fox News articles!
HARRISBURG, Pa. – Pennsylvania's top prosecutor plans to publicly discuss the criminal charges leveled against her last week in connection with an alleged political payback scheme.
Attorney General Kathleen Kane has scheduled a news conference for Wednesday afternoon at the state Capitol.
She's accused of leaking secret grand jury information to embarrass a former state prosecutor who she believed made her look bad and then lying about it under oath.
Kane has said through her lawyer that she did nothing wrong. She hasn't personally commented on the charges, including one felony count of perjury.
Through her spokesman, she has said doesn't plan to resign. Her attorney has said the charges "can and will be defeated."
She's the first woman and first Democrat elected attorney general of Pennsylvania. She's midway through a four-year term.