Pennsylvania mom charged after giving toddler fentanyl-laced drink in sippy cup, police say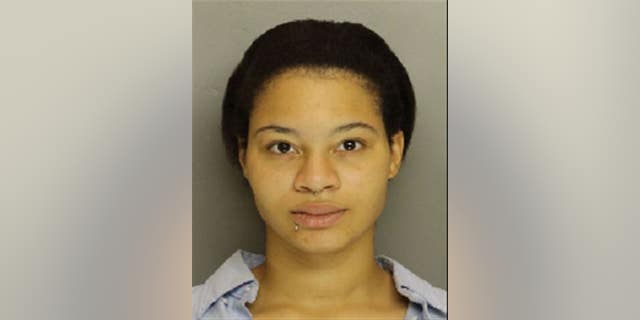 A Pennsylvania mother was charged Friday after police discovered her daughter died after ingesting a drink tainted with fentanyl in a sippy cup.
Jhenea Pratt, 23, was arrested and charged with homicide and engendering the welfare of a child following the death of her daughter, Charlette Napper-Talley, Pittsburgh Post-Gazette reported. Police officers discovered the 17-month-old girl was found not breathing in April at Pratt's apartment in Pittsburgh's East Hills neighborhood.
A pink sippy cup with a red liquid was discovered on the toddler's bed.
The child was taken to the hospital where she later died.
Authorities conducted tests and found fentanyl was in Charlette's blood and on the sippy cup. On Friday, her death was ruled a homicide due to fentanyl poisoning.
In the months leading up to Friday's arrest, investigators discovered Pratt and her boyfriend, Albert Williams, were in charge of watching the girl the day she died, the report stated, citing court documents. Williams said he had given the girl fish sticks and a drink in her sippy cup earlier in the day before they went to pick up Pratt at school and returned home. Williams left shortly after to pick up marijuana for Pratt.
The toddler appeared fine until Pratt gave her a drink in the sippy cup and put her down in bed. The 23-year-old said she smoked marijuana before checking on her daughter an hour later and finding her unresponsive.
Investigators said Pratt had given the child the fentanyl-laced drink despite Williams giving her the sippy cup before noon. If Charlette's drink had the drug in it when Williams gave it to her, the girl "would have died very shortly after ingesting [fentanyl]," according to the report.
"Jhenea Pratt was the only person present during the afternoon hours that was with Charlette," the affidavit said.
Pratt also told authorities that her daughter may have died after drinking a fruit-flavored drink that "tasted funny to her."
The couple denied using, transporting or storing heroin or fentanyl.