Pennsylvania man stabbed, burned alive in 'very violent type of homicide'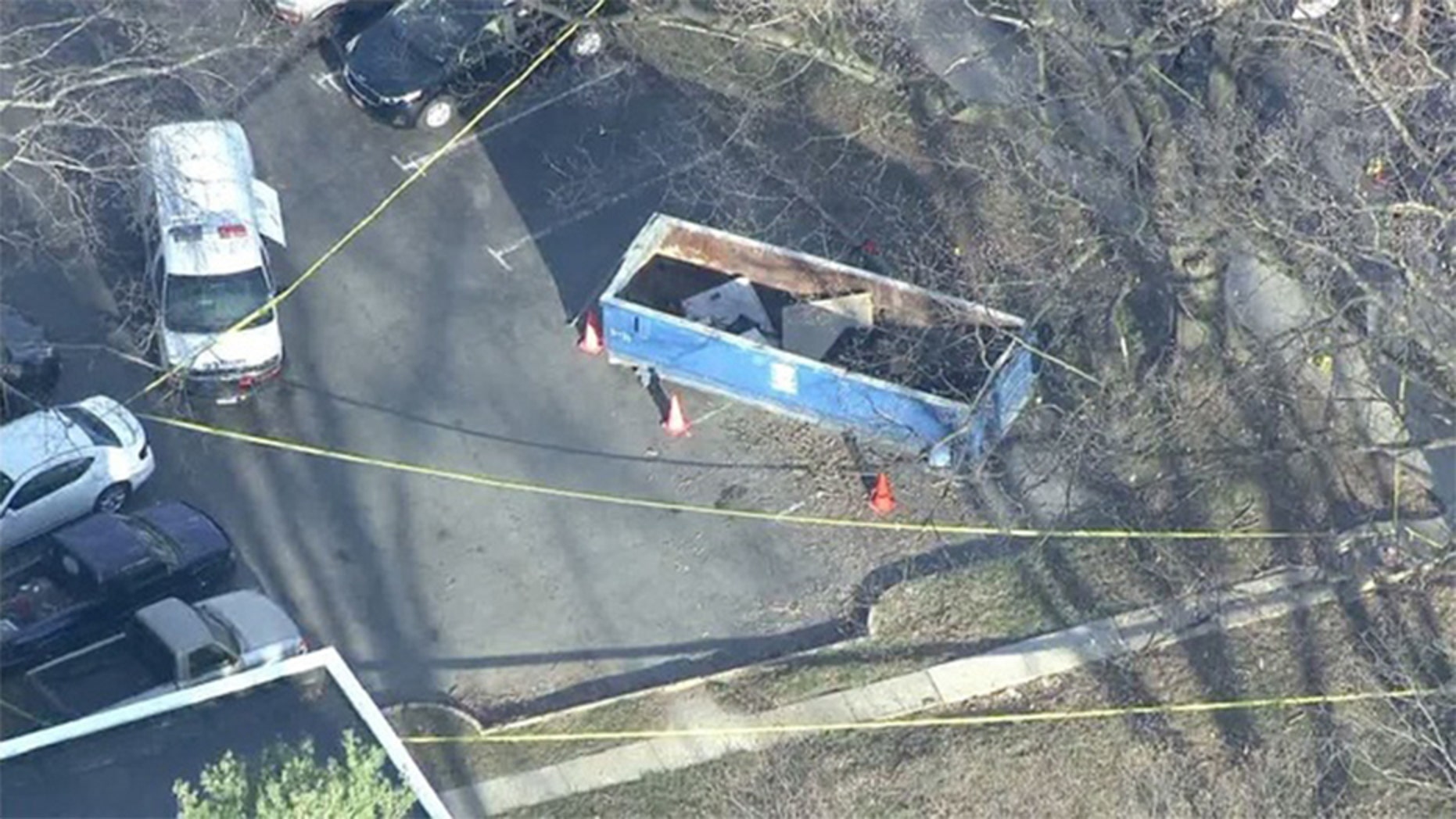 A Pennsylvania man died "in extreme pain" after being stabbed multiple times and set on fire outside of an apartment complex earlier this week in what police are calling a "very violent type of homicide."
The smoldering body of 18-year-old Tyrell Michael Holmes of Bethlehem was found next to a large trash bin at the Parkhurst Apartments early Tuesday and had to be put out with a fire extinguisher, officials said.
"This victim prior to dying was in extreme pain and was conscious prior to and leading up to his death," District Attorney John Morganelli said, according to the Allentown Morning Call. "So this is a very, very egregious crime."
Bethlehem Police Chief Mark DiLuzio added that the death was "a very violent type of homicide."
An autopsy concluded that Holmes died of smoke inhalation and thermal injuries as well as multiple stab wounds.
Morganelli said he believes the death is a first-degree murder case – and the nature of the crime might justify capital punishment.
Police told the Allentown Morning Call that about a dozen investigators are working on the case, looking for suspects among "a circle of individuals" who knew the victim.
Morganelli said Holmes did not live in the apartment complex where his body was found. He once attended Liberty High School but was last enrolled there in 2015, the superintendent of the district said.
Anyone with information about this incident is urged to contact Bethlehem Detectives or Detective Blake Kuntz at (610) 865-7187.
The Associated Press contributed to this report.